Visions of Our City: Dubai
Together we are Dubai's constant reinvention
From a humble pearling village to one of the world's most modern cities and vibrant trade hubs, Dubai continues to embrace new frontiers, especially as we foster new global mindsets in the build back
Dubai has been on a diversification path for decades and has developed industries from scratch that are now considered world-leadering. Dubai's tourism, leisure, retail, services, aviation, advanced manufacturing and logistics sectors are of global standards.
The city is now home to the world's busiest airport and ninth largest seaport. It has a diverse population, while a glittering array of buildings and landmarks have created a truly unique skyline.
As of 2020, only 1% of Dubai's GDP was derived from oil, compared to over 50% five decades ago.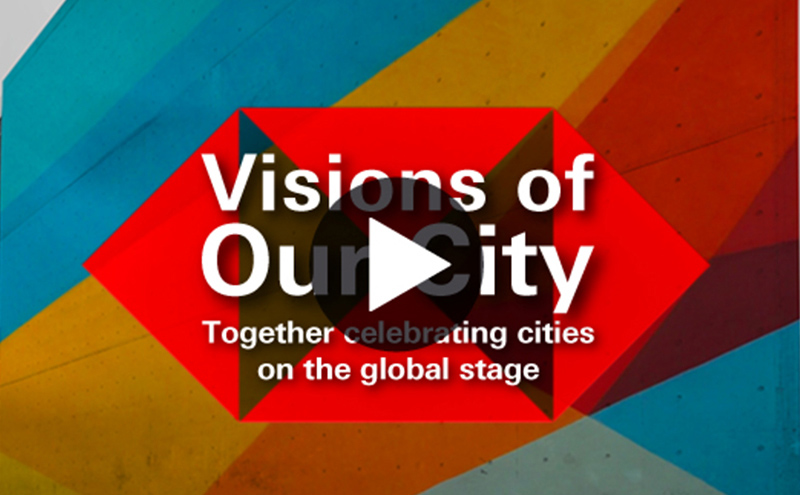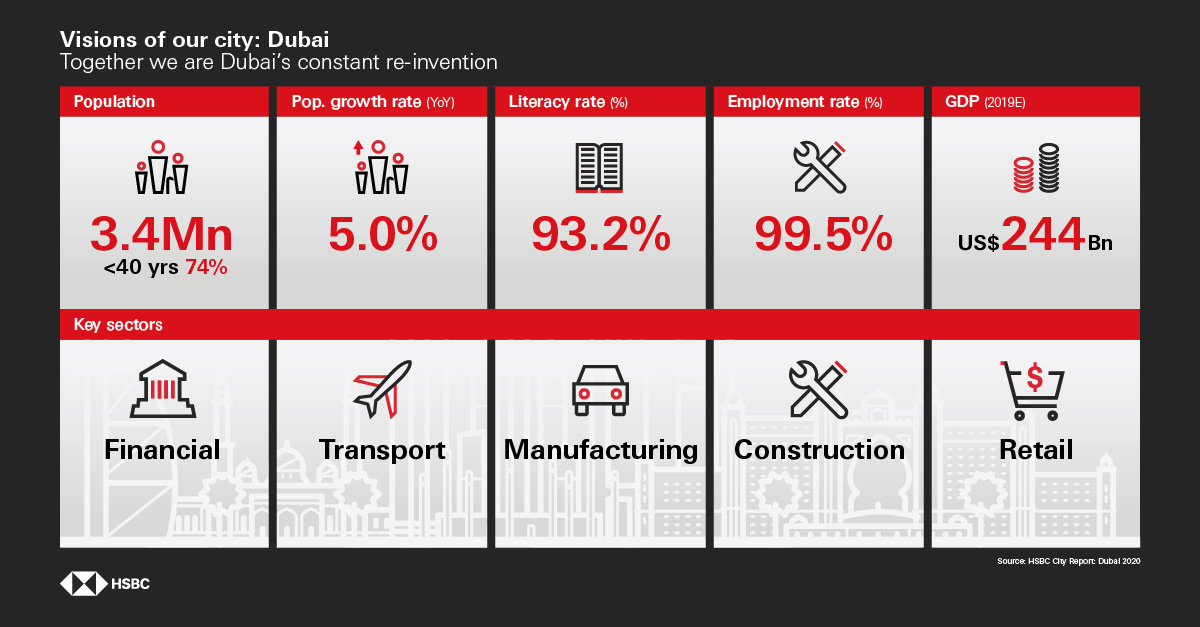 Non-Oil economy
At the heart of the economy are 11 government-owned innovation locations, such as Dubai International Financial Centre (DIFC), Jebel Ali Freezone, Dubai Media and Telecom Cities and Dubai Healthcare City, which host specialised international and private sector firms that generate billions of dollars in investments and economic activity into the emirate.
But it is not just about hard, tangible assets. In a sign of its inventive thinking, the Smart Dubai agency launched the Happiness Agenda in 2016, to bring to the fore the importance of intangible benefits such as the health and well-being of its residents and citizens.
Last year, the government announced a Fifty-Year Charter that aims to lay out the emirate's agenda for the next five decades. Underpinning the strategy were the already announced ambitious initiatives such as the Dubai Industrial Strategy 2030, Dubai Clean Energy Strategy 2050, Dubai Autonomous Transportation Strategy and Dubai 3D Printing Strategy.
Three of the largest projects under the Fifty-Year Charter are the Dubai Silk Road, which will bolster the emirate's promising role as a gateway connecting east to west; a network of Economic Zones to promote business activity and attract investments; and a Virtual Commercial City that will allow entrepreneurs who do not reside in Dubai to apply for commercial licences, open bank accounts and gain e-residency permits.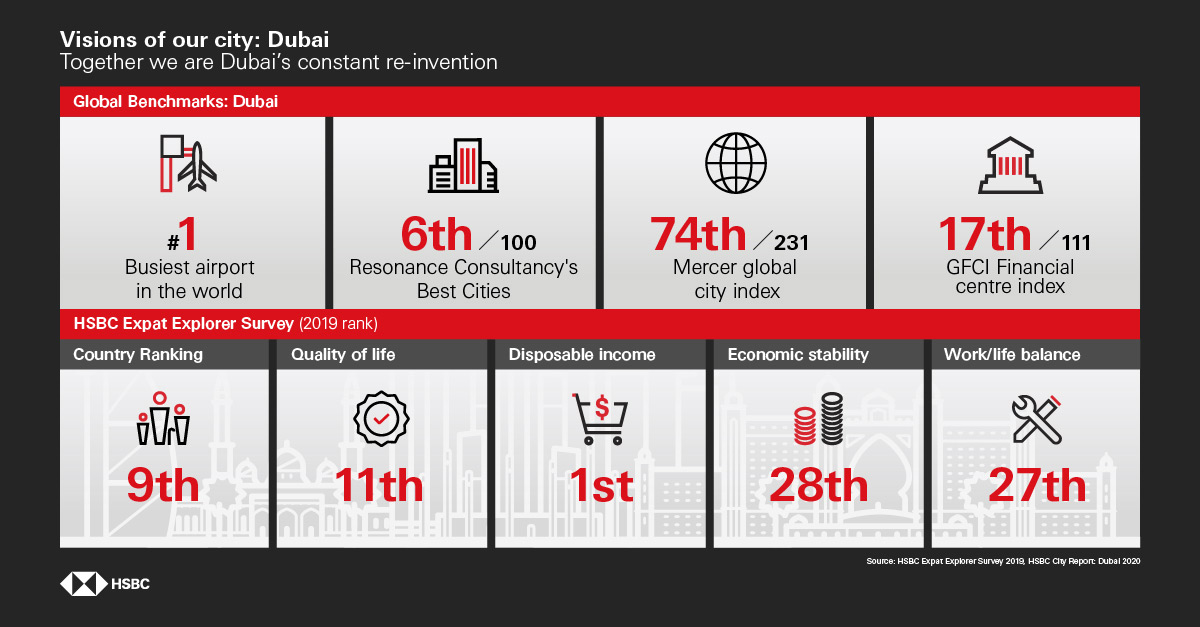 Leveraging legacy assets
Dubai will also soon reap the rewards of investing in its infrastructure in the run-up to World Expo which has been pushed back to next year due to the pandemic.
The six-month-long event has ushered the development of new infrastructure, including the District 2020, the World Expo site and an expansion of Dubai Metro 2020 and whilst it will host millions of global attendees, the project has been strategically planned for the long-term.
Located between Abu Dhabi and Dubai, District 2020 will be repurposed into a smart zone, housing 90,000 residents and a hub where small to medium enterprises, incubators and research institutions will rub shoulders with Fortune 500 companies to drive innovation.
In addition, the new hotel rooms, leisure and retail space and real estate developed for Expo 2020 will serve as platforms for future events, accelerator initiatives and programmes.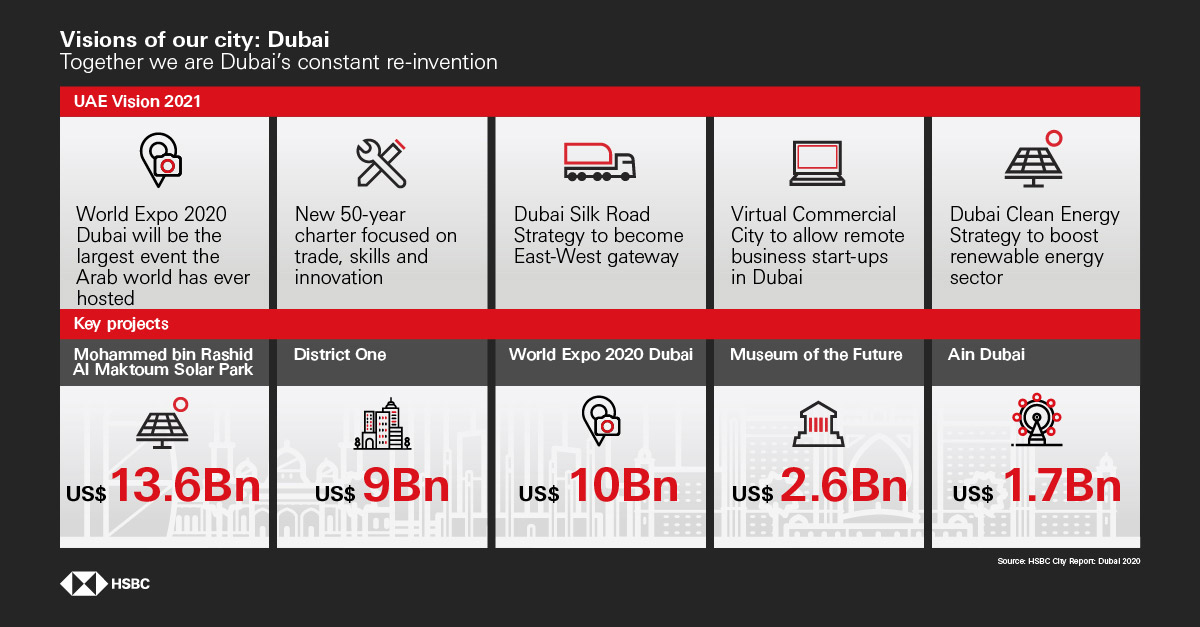 Nurturing new patterns
As a global logistics hub, Dubai is also conscious of the changing trade flows and supply chains in light of COVID-19.
Like most major cities and economic engines for their countries, Dubai is prioritising its focus on essential goods, such as vaccines, medicines, personal protective equipment, and food and beverages.
The emirate is also aware that the impacted global trade flows and tourism traffic means it has to create a more resilient and sustainable economy that is in harmony with the land, sea and sky.
Dubai is already known for its entrepreneurial culture and openness to new global residents, which is set to attract a new generation of thinkers, professionals and visionaries to the economy. A recent law allows foreign investors to hold 100% ownership in local UAE companies and Dubai needs to build on these advantages, reform regulations and develop more affordable business policies that nurture innovation and growth.
In this respect, the DIFC could emerge as an important facilitator connecting the global finance community to the Dubai economy. The city could emerge as a blended financial capital of the world with specialisation in export credit agency support, public-private partnership and blended finance models, and international co-investment.
Dubai is also among the leading drivers of renewable energy in the region and plans to produce 75% of its energy requirements from clean sources by 2050 – the most ambitious target among GCC states.
The circular economy
The focus on sustainable resources indicates a desire to return to its heritage, and with nature create sustainable experience revolving around the sun, desert and the sea.
In many ways, this is a new cycle of reinvention for Dubai. The first was focused on its nomadic tradition, the second on pearling and fishing, the third on port and trade, and the fourth expanded it to include travel, tourism, finance and now space exploration.
The fifth new cycle of reinvention will focus on its workforce, sector convergence around the circular economy, as well as technology, health and, yes, pursuit of happiness.
Ramy Elzaghawy
Dynamism, strength, vision and the ability to bring vibrancy to everyday mundane objects challenging the viewer to question his perspective of the ordinary are key themes in Ramy's work. Arguably the best graffiti artist of UAE, he has thrown new light on the art of graffiti and has been a key player in changing people's opinion of this art form in the region.
Ramy holds a Degree of Honor in Bachelor of Fine Arts with Excellence from the University of Halwan, Egypt. Currently residing in Dubai and his murals can be found all over the UAE.