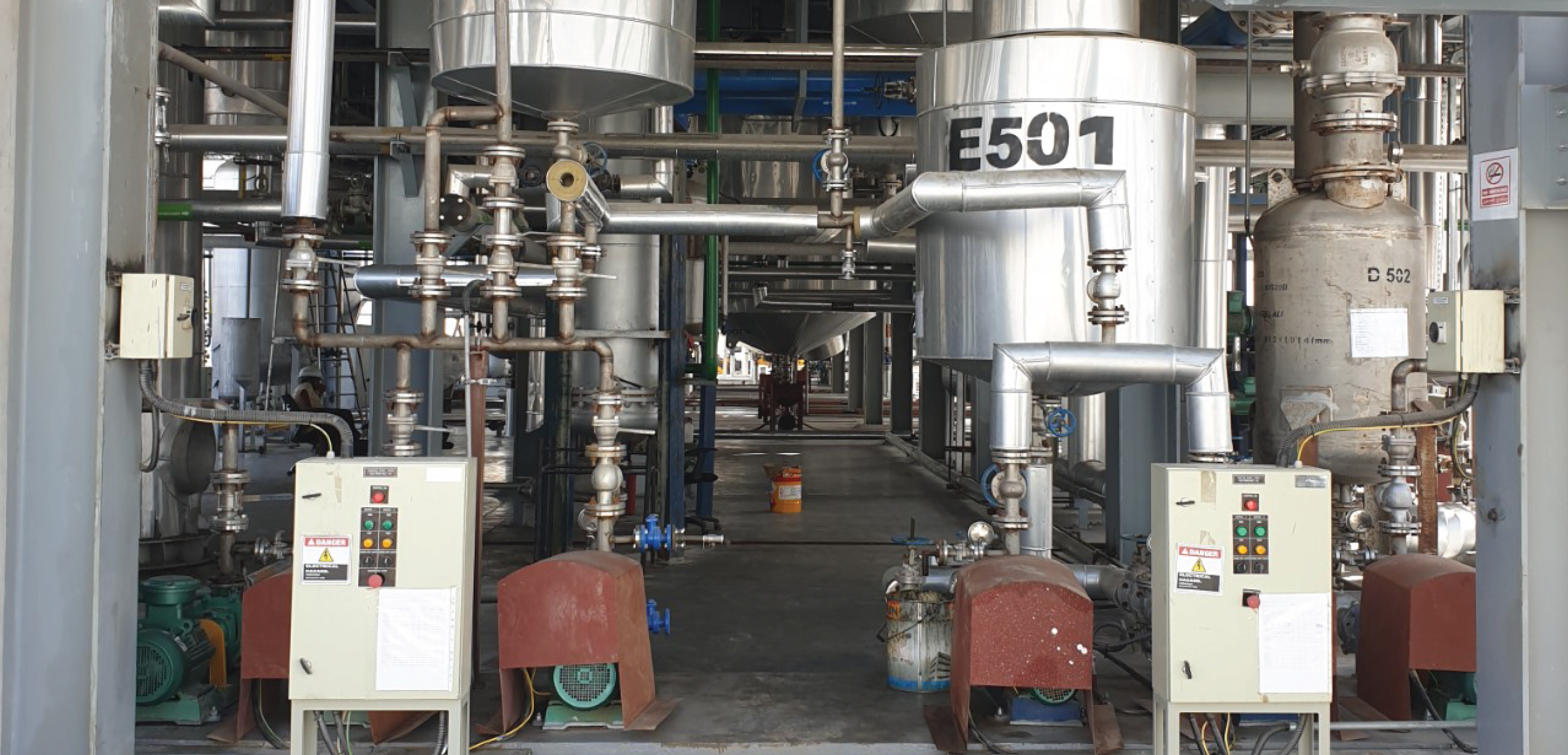 Sustainability

Green Banking
Sustainable Supply Chain
Understanding ESG
General Sustainability
Together with BioD Technology
BioDiesel expansion underpins sustainable growth. Indian company AIP is embarking on a sustainable journey with its Dubai biodiesel production plant.
Attracted by the range of opportunities in the UAE's burgeoning renewable energy sector, New Delhi-based Anika International Pvt (AIP) recently set up BioD Technology FZE, a biodiesel production plant in Dubai's Jebel Ali Free Zone.
AIP, a privately owned company, has since 2019 operated a biofuel plant in its home base, and recently launched operations in the UAE which would serve as a springboard for exports to new markets.
The UAE's robust environmental, social and governance (ESG) agenda, 100% foreign ownership, availability of feedstock and strong trade corridors made the country an optimal location for AIP's second facility.
Renewable energy hub
The UAE is fast becoming a renewable energy hub and a place where innovative international companies can develop new ideas in a welcoming and nurturing business environment.
AIP set up the new plant in Dubai with HSBC providing AED 15 million in working capital lines.
"It's great doing business with Bio D Technology – we are proud to be a part of their journey as they launch the first Bio Diesel plant in the UAE. This is one of many first steps taken towards renewable energy and a more sustainable future," said Miles Thornhill, Head of Business Banking.
The credit facility is in line with HSBC's commitment to facilitate and finance a sustainable future. The bank has dedicated U.S.$1 trillion, alongside expert guidance and support, to help its 1.5 million customers and their partners make a lasting sustainable transition and thrive in a low-carbon economy.
HSBC has itself pledged to become a net-zero carbon business by 2030 or sooner.
Strong governance framework
In addition to Dubai's connected port and access to global markets, AIP has benefited from robust regulations.
"We looked at UAE as an alternate market to set up the plant, as the government is continuously supportive of waste recycling, and introducing new enforcements in the UAE around it," said Shiva Vig, Director at Anika FZE.  "Dubai was the ideal choice to set up the plant and ecosystem."
The Dubai Integrated Energy Strategy 2030, developed as part of the emirate's policy to use alternative energy sources, aims to drive decarbonisation and ensure efficient energy use. The share of renewable energy in the total energy mix is targeted to be 7 percent by 2020 and 15 percent by 2030. The emirate also aims to produce 75 percent of its energy from clean sources by 20501.
The growth of renewable energy solutions
The drive to fight climate change is unlocking new opportunities for established businesses.
Biodiesel is a diesel fuel substitute made from renewable materials such as plant oils and waste cooking oil.
The U.S. Department of Energy2 estimates that biodiesel reduces carbon dioxide emissions by 74 percent compared with petroleum diesel. With the world on a mission to reduce its carbon footprint, biodiesel has emerged as a viable alternative to fossil fuels.
And its popularity is growing. The International Energy Agency3 expects biodiesel and biofuels production to surge 25 percent over the next five years, as companies and consumers embrace sustainable energy sources.
"In recent years, bioenergy for electricity and transport biofuels has been growing quickly, mainly due to higher levels of policy support," the IEA said.
BioD Technology FZE will benefit from U.S. and European government directives that aim to make the use of biofuels more widespread. A European Union4 directive stipulates that advanced biofuels and biogas should be at least 0.2 percent of total transportation energy sources in 2022, 1 percent in 2025 and 3.5 percent by 2030.
Meanwhile, the United States5 has set a binding target for advanced biofuels to make up 3.5 percent of total transport fuels by 2030.
BioD Technology FZE has already secured the European Union's International Sustainability and Carbon Certification (ISCC), paving the way for exports to the region.
BioD Technology FZE aim to be a financially viable biodiesel refinery conglomeration with several sustainable operational locations.
"Whatever we do as a business is to positively improve climate change and sustainability," Vig said.