Start-ups triumph in 2020 C3 Social Impact Accelerator programme
Three award-winning business leaders share their experiences and key lessons from the social and environmental programme.
The HSBC-powered C3 Social Impact Accelerator programme awarded prizes to three start-ups, out of hundreds of applicants, looking to learn how to maximise their social and environmental impact and accelerate the growth of their businesses.
For the final round of competition, C3 and the HSBC Regional Sustainability Programme for Social Entrepreneurship shortlisted 24 exciting companies out of 645 submissions from eight Middle Eastern countries, representing diverse sectors including education, healthcare, renewables and retail. All finalists contribute to the United Nations Sustainable Development Goals.
HSBC is a proud partner of the programme which is a cornerstone of the bank's long-term commitment to support communities and foster innovative and sustainability-driven entrepreneurs in the Middle East.
Programme winners
Clever Play, a Bahraini educational start-up serving over 15,000 school children, was awarded first prize in the C3 programme, followed by YallaGive, a UAE-based online fundraising and donation platform.
Joon, a design and sales platform for craft producers from disadvantaged groups based in Turkey, came third. The finals ceremony took place virtually this year due to the COVID-19 pandemic.
Connecting with like-minded peers
"One of the most memorable experiences for me personally was being able to connect with like-minded entrepreneurs from the MENAT region," says Latifa Al Khalifa, CEO of Clever Play.
She adds: "The programme thoroughly impressed us with the values of a socially responsible business."
"I had such an enriching experience as the C3 Social Impact Accelerator really provided us with unique insights from mentors and experts on different topics but also from my peers," she says.
Clever Play was launched in 2018 with a mission to inspire, empower and educate children between the ages of 3 to 14 with a future-focused learning programme of science, technology, engineering, arts and maths. It supplements the existing educational system, using fun ways to equip children with essential skills they need for future challenges, such as climate change.
With over 40 partners, the start-up is aiming to raise US$100,000 to develop its online platform and expand to neighbouring Saudi Arabia and the UAE, where large private sector education markets offer an interesting growth opportunity.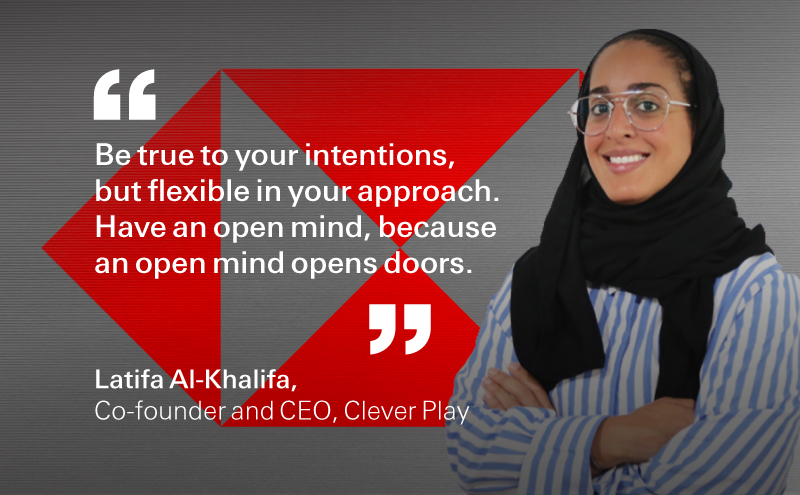 Social impact insights
For Abdulla Al Nuaimi, CEO of YallaGive, the C3 programme brought valuable insights on how to clearly present his company's social impact and vision to investors and stakeholders to get more business traction.
"We applied to the C3 Social Accelerator programme because we thought it is a great opportunity for us to gain exposure and learn more about impact measurement. C3 has a lot of partners that can really help us accelerate our business," he says.
Supporting environmental and humanitarian projects, as well as providing COVID-19 relief funds, YallaGive is the Middle East's first online fundraising and donation platform.
The year-old start-up, which works with 227 charities and 86 corporations, has registered over 2,700 fundraisers, generating over US$16 million in charitable donations.  
"Before, we knew that we were an impact-driven social enterprise, but we didn't really have the ability to demonstrate our mission and vision in a clear way," says Al Nuaimi.
"What C3 helped us with was to learn tactics and directions on how to demonstrate your impact and vision of your company so your investors and stakeholders can see your value in a much clearer way."
YallaGive aims to raise US$68 million in new markets and around US$18 million in the UAE over the next 16 months, with a target of US$1 billion by 2030 to support charitable activities around the world. In the medium term, it is eyeing expansion to Saudi Arabia, Egypt and Turkey.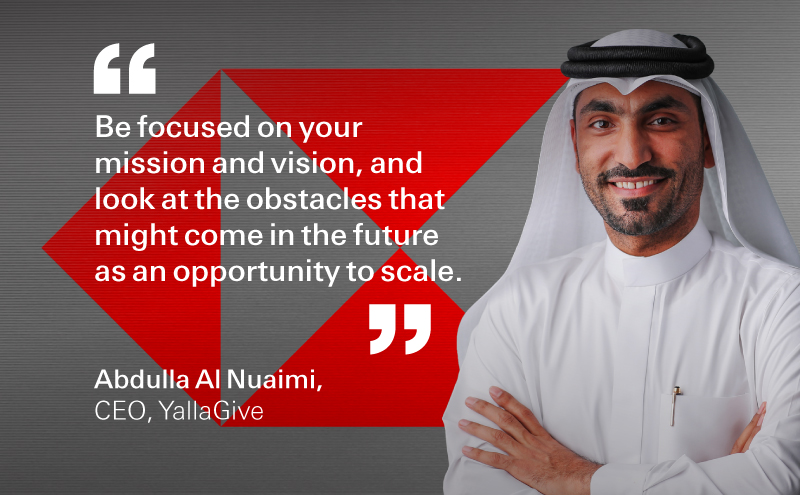 Building networks
A key lesson for Joon's CEO was the realisation that she needs to create a community of producers and creators that can support each other, rather than relying on a centrally run model.
"When it comes to difficult times like this pandemic, we realised that we need a systemic shift in our whole production area and that Joon's KPIs (Key Performance Indicators) need to be more impact oriented," says Duygu Vatan, CEO and co-founder of Joon.
"We have one team member who works specifically on that issue, but at the same time, all team members are following their impact metrics by themselves," she says.
Established in Ankara in 2017, the company's mission is to build a decent, creative and productive life for individuals subjected to social exclusion. It partners with 110 producers and over 300 beneficiaries, as well as 20 NGO and civil society groups.
Digitising its business in response to COVID-19 as well as developing new digital products and a producer community also emerged as immediate needs for her company, which is fundraising US$500,000 in a seed round to increase beneficiary reach and develop capacity.
While Joon is currently focusing on enlarging its network in Turkey, it would like to replicate its model and expand to other markets with underprivileged communities in the Middle East. Africa and Asia are also on its radar in the longer term.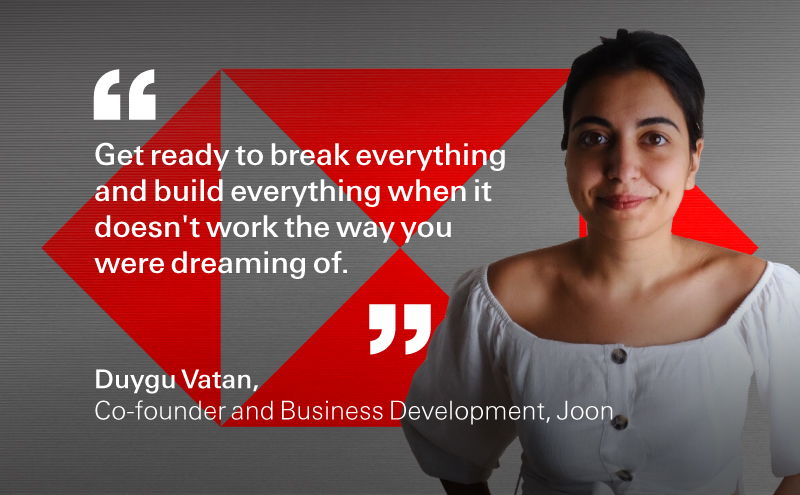 Open minds open doors
For other businesses, Vatan's advice is that they must be prepared to take a new approach if the existing one is not working.
"As a business leader, the lesson I learned is get ready to break everything and build everything when it doesn't work the way you were dreaming of," she says.
The other winners agree.
"Be true to your intentions, but flexible in your approach. Have an open mind, because an open mind opens doors," says Al Khalifa.
Al Nuaimi also counsels resilience. "Be focused on your mission and vision, and look at the obstacles that might come in the future as an opportunity to scale," he concludes.