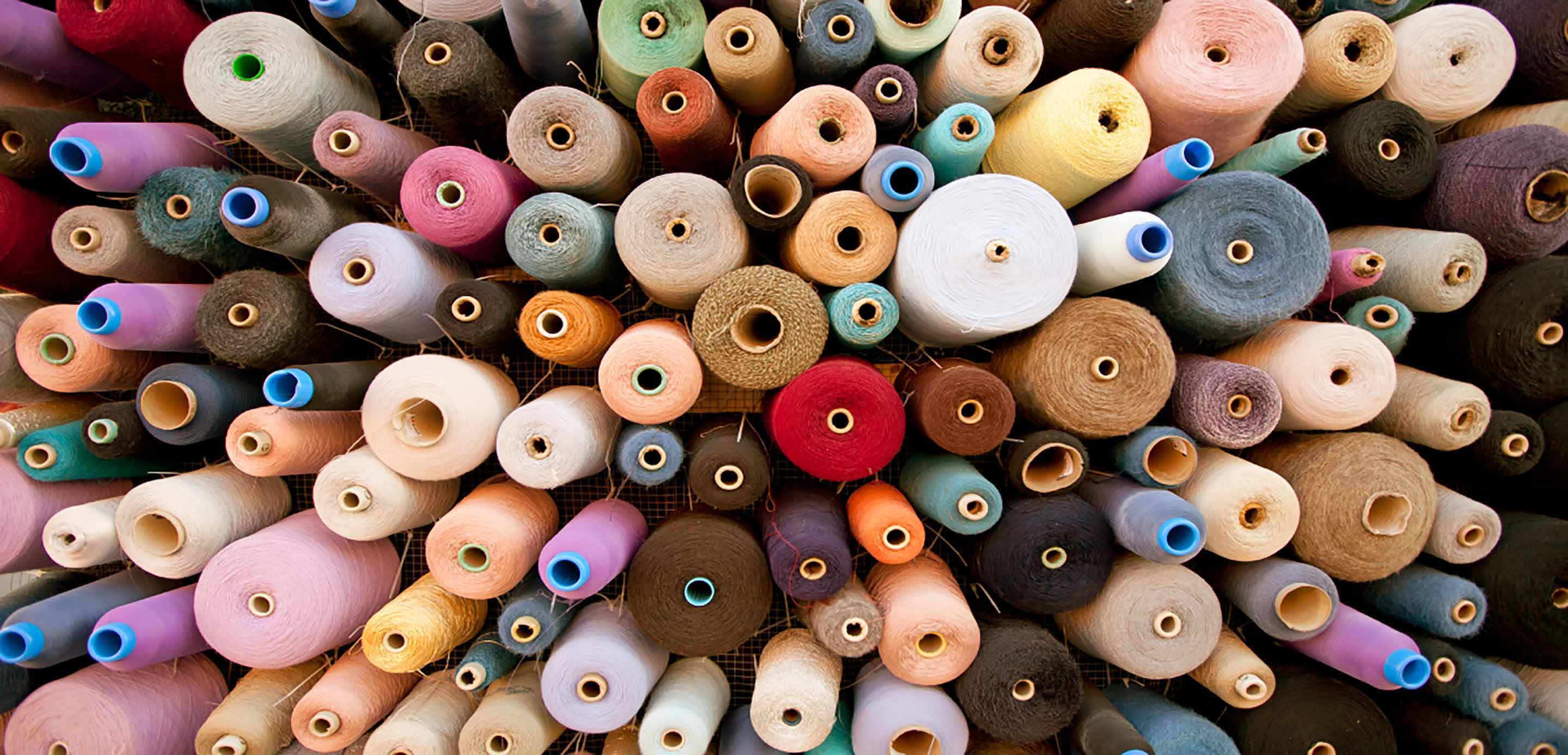 Innovative sustainable financing fuels ESG fashion drive in MENA
Find out how HSBC's sustainability-linked loan is bolstering the sustainability initiatives of Jordan-based apparels company Classic Fashion.
The global fashion industry is turning a corner as it increasingly adopts sustainable practices driven by big brands such as US retail giant Walmart. With this transformative change streaming down the sector's extensive supply chains, it is also poised to pave the way for a more sustainable future.
Classic Fashion Apparel Industry, a major Jordan-based apparel manufacturer, has been leading the fashion industry's sustainability drive across the Middle East and North Africa (MENA), embracing new practices to reduce waste and preserve resources.
According to the company, it accounts for over 42% of Jordan's garments exports, supplying premium clothing – including those using fabrics made from recycled plastic bottles – to leading international brands such as Walmart, Under Armour, Adidas, and American Eagle.
As the largest apparel manufacturer in MENA with 30,000 employees, Classic Fashion produces between 500,000 and 550,000 garments a day, with an average run of 200 styles per month.
To further reduce its carbon footprint, the company has been transitioning to solar energy to power its production lines, with a target to eventually cover at least 58% of its overall energy consumption. So far, its solar installations produce 13 megawatts (MW), and it reuses 97.2% of its wastewater.
Classic Fashion's approach to ESG helped it take advantage of sustainable financing solutions from HSBC and official export credit to fund its plans for an integrated garment manufacturing complex in Aqaba, Jordan.
ESG drive
Thanks to its extensive international network, HSBC has been supporting Classic Fashion's sustainability journey through financing as well as the Sustainable Business Accelerator Programme, in partnership with Diginex.
In July 2022, Classic Fashion completed a US$ 85 million, 7.5-year facility to part finance its manufacturing complex, split between a US$ 25 million export finance from the UK government and a US$ 60 million commercial green loan from HSBC. This financing helped Classic Fashion develop an integrated and sustainable garment factory complex in Aqaba, Jordan to increase its production capacity. Classic Fashion aims to achieve Green Building status through gold or platinum LEED certification along with creating 4,000 additional jobs in the Aqaba plant by 2024.
HSBC was the sole structuring bank, green loan co-ordinator, mandated lead arranger (MLA), lender, and facility agent on the commercial portion of the deal.
After completing the facility, Classic Fashion continued discussions with HSBC about its sustainability initiatives and targets. Sustainability-linked loan (SLL) was suggested as part of the company's next step in its green finance strategy.
In July 2023, Classic Fashion secured a new US$ 85 million SLL against Walmart exports from HSBC, which will help enhance sustainability of its manufacturing operations, as well as improve job opportunities for women.
"Classic Fashion has been at the forefront of the ESG transition agenda through its core activities, also looking at the overall impact of its supply chain, as well as leveraging the programmes developed by its key global clients," says Jennifer Chammas, regional head of sustainability and sustainable finance, Commercial Banking HSBC MENAT.
"This transaction underscores the fact that HSBC is able to get to that second level, allowing us to be part of the vendor and supplier's shift towards green manufacturing," adds Chammas.
The facility reaffirms HSBC's global commitment to net zero and in providing US$ 750 billion to US$ 1 trillion in sustainable financing by 2030.
HSBC has been a key partner in our sustainability journey and this deal will bolster our ESG efforts, in line with Jordan's national strategy.
Sustainability targets
HSBC worked with Classic Fashion to embed three key performance indicators that are aligned with the company's sustainability strategy within its financing structure. Ambitious sustainability performance targets (SPTs) were then set for each year.
The SPTs include cumulative energy savings from manufacturing operations by adopting solar power, and cumulative water savings by setting up and expanding the company's sewage and effluent treatment plants, which will enable water reuse for laundry operations.
Another key target embedded in the facility is increasing employee outreach for the Personal Advancement and Career Enhancement (PACE) programme, offering skill development and career growth opportunities for women in line with Jordan's national strategy. This initiative will also ensure overall campus gender diversity balance.
By incorporating its sustainability objectives into financing, Classic Fashion can further demonstrate its ESG commitments to its stakeholders, including key buyers such as Walmart.
"The set of ambitious sustainability targets linked to the loan will not only have a positive impact on our environment and community, but also demonstrate to our international business partners that we are firmly set on our green path, opening a range of new opportunities," says Kumar.
Finance is a powerful lever to improve the sustainability of businesses. In a partnership with HSBC, Walmart rolled out a finance programme that pegs a supplier's financing rate to its sustainability standards. Under this scheme, Walmart's suppliers who demonstrate progress in their sustainability credentials will have access to improved financing from HSBC.
Are you planning to embark on a sustainability journey? Do you want to know how our sustainable finance solutions can help your business? Talk to our specialists today.