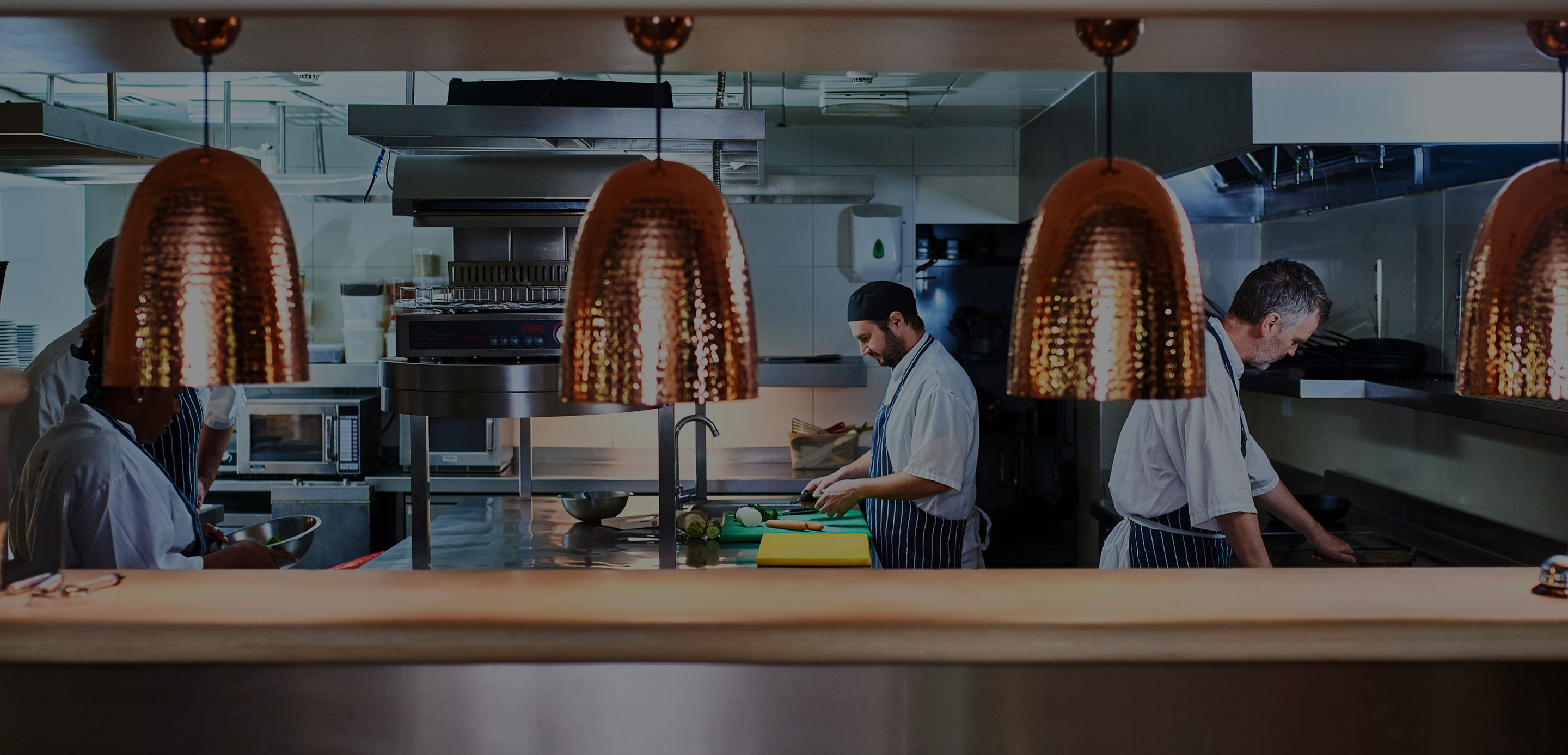 HSBC Food for Thought - Winnow
Harnessing food tech to fight climate change. Winnow, a British technology company, discusses how to limit food waste in the hospitality sector by using its Artificial Intelligence (AI).
While climate change and the ongoing COVID-19 pandemic have exposed the fragility of global food systems and exacerbated both hunger and poverty, food waste is an enduring problem in the hospitality industry. Now, new technologies are being rolled out to address these issues by cutting food waste.
In Episode 3 of HSBC's Food for Thought series, we discussed with Ignacio Ramirez, Managing Director MENA and Global Head of Operations at the food waste management company Winnow, on how they are using artificial intelligence to combat food waste in commercial kitchens.
Food waste on a massive scale
Globally, one-third, or 1.3 billion tonnes, of all food produced is lost or wasted, contributing to 7 percent of greenhouse gas emissions, according to the Food and Agriculture Organization of the United Nations. 1
Commercial kitchens waste between 5 percent and 15 percent of food purchased, costing the hospitality industry over U.S.$100 billion annually, according to Winnow. 2
"Reducing the amount of food we waste means more food for all, less greenhouse gas emissions, less pressure on the environment and increased productivity and economic growth," says Ramirez.
Some 690 million people globally suffer from hunger and 3 billion cannot afford a healthy diet, according to the United Nations. Saving just a quarter of the food currently lost or wasted could feed about 870 million hungry people worldwide.
MENA committed to cutting food waste
In recent years, tackling food waste has become a top priority for MENA countries, with most states working on food security strategies.
In 2018, Winnow partnered with the UAE's Ministry of Climate Change and Environment to draw up a Food Waste Pledge in line with the UN's Sustainable Development Goals, which aim to cut food waste by 50 percent by 2030.
The average annual amount of food waste in the UAE compared with the 95-115 kg average per person in Europe and North America, according to an HSBC-EY Food for the Future report.
The UAE hospitality sector is responsible for over 30 percent of all food waste in the country, at an estimated cost of over US $3.5 billion per year. 3
With Winnow's technology, the Food Waste Pledge helped the UAE save nearly 2 million meals in 2019.4
Cutting-edge food management technology
Ranging from simple digital measurement tools to the AI-enabled Winnow Vision, Winnow aims to help chefs run more profitable and sustainable kitchens by cutting food waste in half.
"Our ambition is to be able to accurately identify food straight out of the box, which would fundamentally transform how commercial kitchens work," says Ramirez.
Winnow's smart solution uses a motion sensor camera installed on top of the kitchen bin, which automatically captures images of food thrown away. It is then able to translate the image into a menu item and provide a cost for the food wasted.
Currently deployed in more than 40 countries, the company's technology saves U.S.$42 million, or 36 million meals, a year from being wasted, the equivalent of 61,000 tonnes of carbon dioxide.
That equals to the greenhouse gases emitted by 13,266 passenger vehicles per year, according to a United States Environmental Protection Agency calculator.5
The company's goal is to save U.S.$1 billion worth of food from being wasted by 2025.
Industry leader in sustainable finance
Spearheading the banking industry's sustainability drive, HSBC aims to accelerate the transition to a thriving low-carbon global economy through finance.
The bank's ambition is to provide between U.S.$750 billion and U.S.$1 trillion in sustainable financing and investment by 2030 to support its clients' switch to greener ways of doing business.
Nearly 30 percent of global agricultural land is currently used to produce food that is ultimately never consumed. New AI-powered technologies like Winnow's can reduce food waste, helping to fight the pressing issues of hunger and climate change.