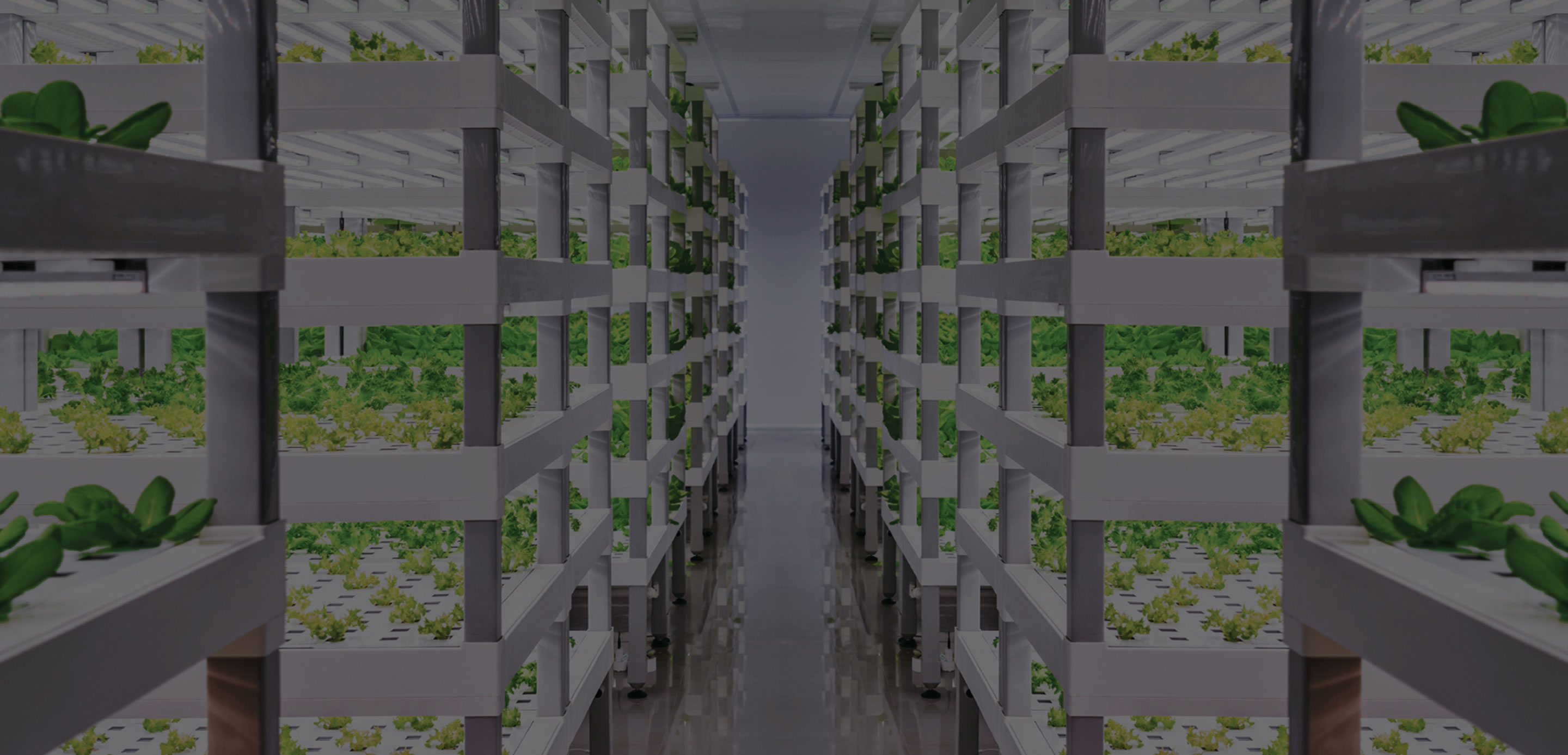 HSBC Food for Thought with Pure Harvest
Agritech business Pure Harvest explains how its cutting-edge farming technologies and sustainable close-environment practices are helping to increase regional food security.
Climate change and an ever-growing global population are putting increased pressure on food and water resources, underscoring the importance of sustainable farming and innovative agricultural solutions.
In the final edition of HSBC Food for Thought corporate series, the UAE-based agritech business, Pure Harvest discusses how new technologies can help increase food security and improve water scarcity and economic diversification.
Dependence on food imports
Many countries across the Middle East, North Africa and South Asia (MENASA) are heavily dependent on imports of fresh fruit and vegetables flown in from abroad, contributing to greenhouse gas emissions.
In the Gulf Cooperation Council alone, over 80 percent of food is imported and in the UAE this number sits as 90 percent. This position of food insecurity is exacerbated by hot climates inhospitable to agriculture, freshwater shortages, supply chain risks and climate change leading to increasingly extreme weather patterns.
Traditional agricultural practices are inefficient, unsustainable and unable to meet the demands of the MENASA region's growing population of over 2.3 billion.
"Many MENASA countries are facing an impending food security crisis," says Sky Kurtz, PHSF CEO.
Desert-based food security solutions
At the same time, however, there is a rapidly expanding middle class within an eight-hour radius of the UAE that is willing to spend on high quality produce.
That makes the desert country the perfect location to research, develop and scale food security solutions for the greater MENASA region, according to Pure Harvest.
"We have developed and delivered a sustainable, profitable solution within one of the harshest climates in the world," says Kurtz.
The company is focusing on the sustainable production of quality fresh fruit and vegetables.
"We now have the opportunity to bring our solution to others, contributing to food security, water conservation, economic diversification and a more sustainable future for those most in need," Kurtz says.
Pioneering agricultural methods
Pure Harvest has been using the Middle East's first commercial-scale, semi-automated high-tech greenhouse to deliver local-for-local production of affordable, sustainably grown and pesticide-free fresh produce. Using innovative growing technologies in a controlled environment allows for year-round agricultural production, limiting the region's dependence on food imports. "One of the great things about this region is the amount of light. By creating a controlled environment, we are harnessing sunlight energy and are able to produce higher yields using one-seventh of the water, a scarce resource in the desert," says Tariq Sanad, Chief Financial Officer, Pure Harvest.
"Because of this controlled environment, we also do not use pesticides. All of this is giving us an edge versus the unsustainable import of fruits and vegetables," he says.
Investment opportunities
Pure Harvest's pioneering efforts have attracted a considerable amount of capital into the agritech industry.
In the region's largest agritech investment, Pure Harvest last year signed a US$ 100 million multi-stage investment commitment with international and Kuwait based firm Wafra.
In March 2021, the company secured US$ 60 million in growth funding through a US$ 50 million sale of Islamic bonds, or sukuk, and a US$ 10 million equity increase.
The funding followed US $29.3 million in series A financing and financial incentives from the Abu Dhabi Investment Office to expand Pure Harvest's operations in the emirate using artificial intelligence and production automation.
Expansion of sustainable farming
In April 2021, Pure Harvest planted a 30,000-sqm tomato greenhouse at its new farm location near the Oasis City of Al Ain, continuing its expansion in the UAE.
Seeking to bring its technology into other Gulf countries, Pure Harvest entered last November 2020 into a strategic partnership with Saudi Arabia's National Agricultural Development Company (NADEC), leveraging NADEC's water conservation and solar investments in a 60,000-sqm facility.
It also signed a deal with Kuwaiti supermarket retailer The Sultan Center to open a farm facility showcasing its innovative approach to food security and production in the first quarter of 2022.
"The expansion has been enabling us to create jobs in fields that were never available for people in this part of the world. Recently, we hired one of the first female Emirati growers," says Sanad.
By 2050, global food demand is expected to increase by over 70 percent, driven mainly by emerging markets. Combined with the severe impact of climate change on agriculture, the world's food systems will come under increasing strain.
The way forward lies in sustainable farming: using the latest innovative technologies is the key to improving food security in harsh climate conditions.