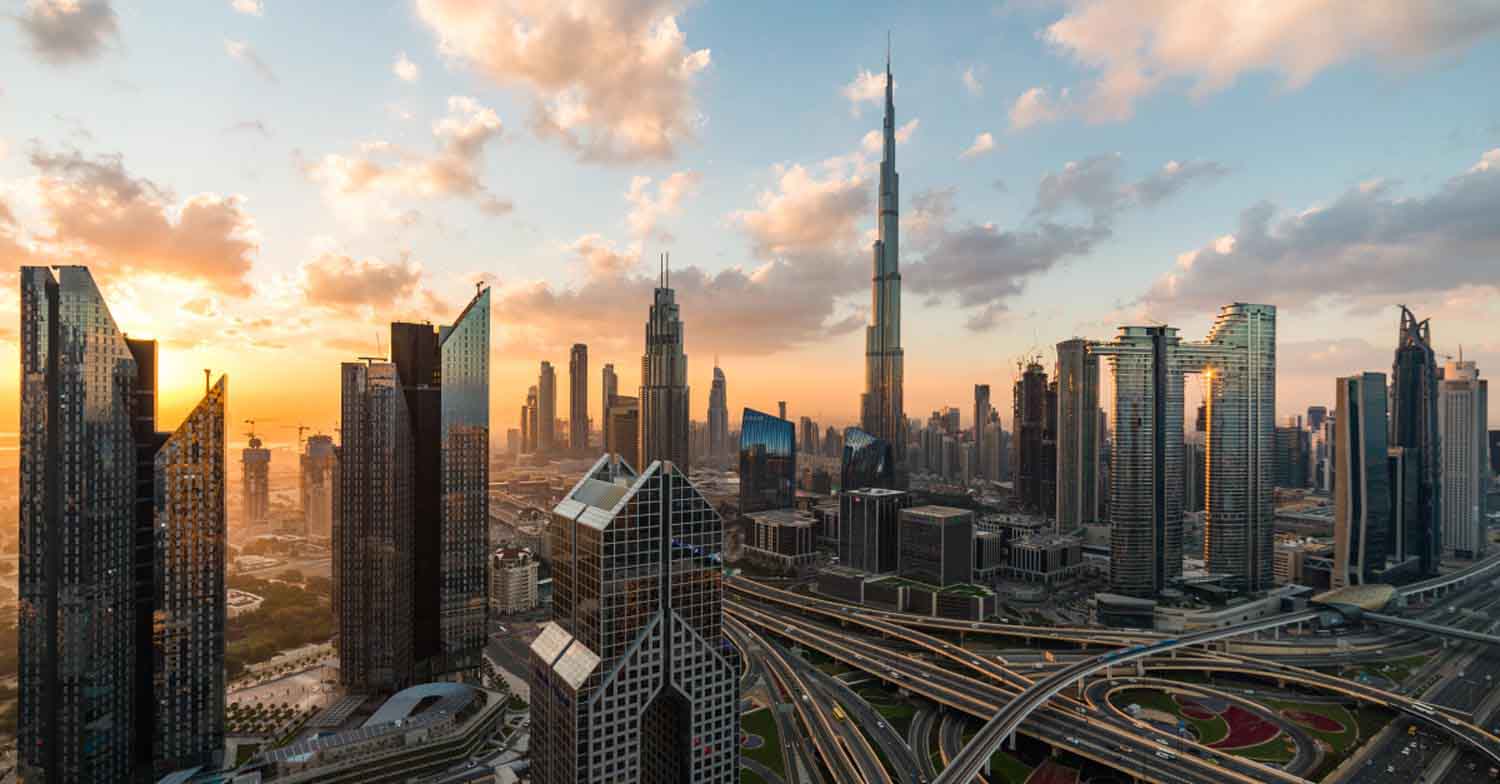 Sustainability

Transition to Net Zero
Sustainable Financing
How is Dubai Islamic Bank broadening access to capital through sustainable finance?
Find out how Dubai Islamic Bank is harnessing a growing pool of capital to provide funding for environmental and social projects.
Islamic finance has emerged as a fast-growing part of the global financial system in recent decades, with total assets expanding 17% in 2021 to reach almost USD$4 trillion
1
. Governed by guiding principles that emphasises social benefits and limits speculation, this deepening pool of capital underpinned by Shariah conscious investors and depositors is proving to be resilient to external shocks, making it an ideal source of funding for long-term sustainability initiatives.
Because Islamic law (or Shariah) prohibits the earning of interest, institutions like Dubai Islamic Bank (DIB) and their customers depend on access to Islamic finance products to meet their economic goals. These include bond-like instruments called sukuk – commonly referred to as Islamic bonds – which provide an avenue for Shariah-compliant investors to participate in fixed income investments.
Sukuk generate income in the form of a profit rate derived from a direct ownership stake in an underlying asset. The assets involved must avoid restricted activities such as gambling and have a real economic purpose, which makes them well suited to infrastructure and social projects.
DIB, the largest Islamic bank in the UAE and the third largest in the world by total assets, has participated in some US$6 billion of green Islamic capital market transactions and been increasingly active in the issuance of ESG sukuks since 2018.
The group harnessed the sukuk format in November 2022 to support its growing portfolio of green and social assets. It executed a US$750 million five-year deal, which was the first-ever sustainable sukuk from an entity in the United Arab Emirates (UAE). Such was the success of the inaugural issuance that DIB followed up with a US$1 billion sustainable sukuk issuance in February 2023.
This deal was very important for DIB given our strong commitment to Sustainable Finance and the UAE's net zero agenda and the Dubai Clean Energy Strategy.
"I was particularly pleased with the investor response which enabled us to issue a larger size well within our pricing parameters. While we may be the first UAE bank to issue a sustainable sukuk, I sincerely trust we have set a precedent here for other UAE banks to follow," he adds.
Investing for a sustainable future
DIB will use the proceeds from both sukuk issuances to refinance US$1.75 billion of existing investments in various green and social projects ranging from renewable energy and clean transportation to waste-water management and affordable housing and the adoption of electric vehicles. In all, the bank has financed US$2 billion worth of sustainable projects to date, and plans to grow that figure as the UAE accelerates its decarbonisation.
DIB's sustainable financing portfolio includes support for Bee'ah, a UAE waste management and recycling pioneer, and a green auto financing programme for electric and hybrid vehicles.
The UAE, which will host the next UN climate summit, COP28 in November 2023, and plans to reach net zero emissions by 20502. The government has committed to invest around US$160 billion in clean energy over the next three decades, but it is looking to the private sector to support the transition: the UAE Climate-Responsible Companies Pledge was launched in 2022 to drive collaboration between the government and private sector3. HSBC was one of the first 21 signatories and the first founding donor to the initiative4.
"It will take a broad range of sustainable financing tools from private markets – including innovative products like green and sustainable sukuk – to meet the UAE's net zero commitments and we are ready to support our clients on this journey," says Mohamed Al Marzouqi, CEO UAE for HSBC.
HSBC served as joint lead manager and joint bookrunner on DIB's sustainable sukuk, adding to the group's global track record of firsts in the Islamic finance arena, which also include the launch of the world's first green sukuk in 2017, followed by the first sukuk aligned with the United Nations' Sustainable Development Goals in 2018.
Climate change, water scarcity and governance reform are among the most pressing ESG-related issues across the 57 Organisation of Islamic Cooperation countries, which account for nearly 2 billion people. Even the relatively prosperous members of the Gulf Cooperation Council (GCC)— which, in addition to the UAE, includes Bahrain, Kuwait, Oman, Qatar and Saudi Arabia — are not immune to the challenges of a warming world. Indeed, five of the six GCC members rank in the top 10 globally when it comes to extreme temperature and drought5.
"Sukuk will provide an additional source of financing for sustainable initiatives in many of the countries vulnerable to climate change as the Sukuk investor base aligns itself with net zero carbon emission commitments of the Middle East and Asian countries" stresses Ali Taufeeq, Director in the MENA Debt Capital Markets team at HSBC.
"And to further support the rapid growth in sustainability initiatives across the Islamic finance world, we will continue seeking to develop other Shariah-compliant alternatives to our popular sustainable finance products, such as green repos, sustainable trade financing and sustainability-linked loans."
With their long-established bases of Islamic and sustainable finance clients, DIB and HSBC are well placed to help drive this trend.
Today we finance a number of industries that significantly contribute to greenhouse gas emissions. We have a strategy to help our customers to reduce their emissions and to reduce our own. Find out more:
https://www.hsbc.com/who-we-are/our-climate-strategy