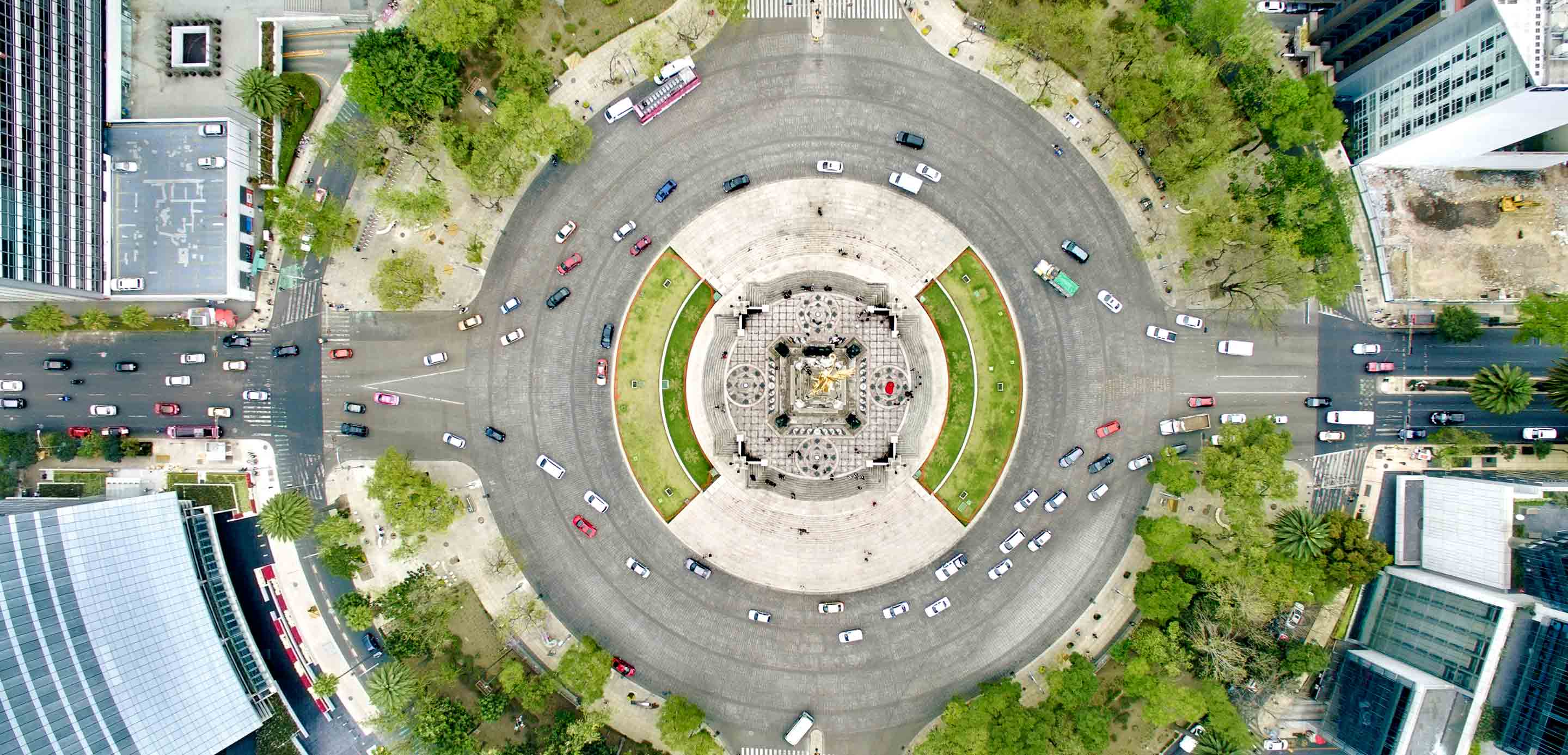 Sustainability

Understanding ESG
General Sustainability
Cities, Societies, and Mental Health
In an HSBC roundtable, corporate executives discuss social challenges faced by employees and how companies can play their part in the solution.
Global cities, especially in the Middle East, are densely populated centres of economic power, bringing together people from diverse backgrounds and cultures from all over the world.
This dynamism, however, can lead to a range of social challenges, many of which became evident as COVID-19 uprooted traditional workplace norms.
In another of its Living Business webinar series, HSBC invited corporate executives and experts to discuss the social challenges faced by employees, particularly in the Middle East, and how companies can help by focusing on welfare and mental health.
Studies show that there is a strong and clear correlation between the satisfaction level of employees and their performance. The last 18 months also brought into sharp focus some of the other issues that perhaps were not readily spoken about, such as loneliness, isolation and digital fatigue.
Some 12 billion working days are lost each year to depression and anxiety alone, while poor mental health cost the world economy USD2.5 trillion, estimates the Global Business Collaboration for Better Workplace Mental Health, a worldwide initiative of which HSBC is one of the founding partners.1
"The pandemic has really put a lot of companies on the spot in terms of how they approach employee welfare," says Nigar Salmanova, Sustainability Ambassador of the Living Business Program.
Supporting vulnerable populations
In the Middle East, HSBC supports many sustainability projects focusing on strengthening societies and helping the most vulnerable, such as blue-collar workers hard-hit by the pandemic.
"We donate a significant amount to these programmes every year. Many of them have not only been focused on raising capabilities of individuals, but also on increasing the wellbeing of the most vulnerable populations," Rahman says.
Global labour income declined by 8.3 percent in 2020, amounting to USD3.7 trillion, or 4.4 percent of global GDP, according to estimates by the International Labour Organization. This has widened social vulnerabilities, with detrimental impacts on women, migrant workers and youth.2
In July, HSBC partnered with the Emirates Green Building Council, an independent forum, to launch a programme promoting socially responsible worker welfare practices and strengthening the financial capability of workers.3
The bank announced in August the launch of a joint Saving for Good initiative across the GCC and Egypt with Injaz Al-Arab, which aims to upskill 1,950 low-income workers through a series of financial literacy programmes. The goal is to help participants alleviate job market challenges and save towards a financially resilient future.4
Improving living conditions such as housing and transport for many blue-collar workers, who fear losing income that sustains their families back home if they fall sick, can go a long way to address mental health issues and improve performance.
"A company that employs a large number of blue-collar workers should make sure that the right basics are provided. They do not ask for too much," says Manjula Ramakrishnan, President of Smart Life Foundation, a UAE-based nonprofit organisation aiming to improve the lives of blue-collar workers.
"Once you have a happy worker, or a happy employee, it's a win-win, because he's going to give his best," she says.
Measuring the impact
Companies should have a concrete plan for employee welfare, targeting a measurable impact and committing to it on a long-term basis, says Tatiana Antonelli Abella, Founder and Managing Director of Goumbook, a social enterprise which works to raise awareness about sustainability.
"We cannot give and forget anymore, we need to invest time and money as well," she says.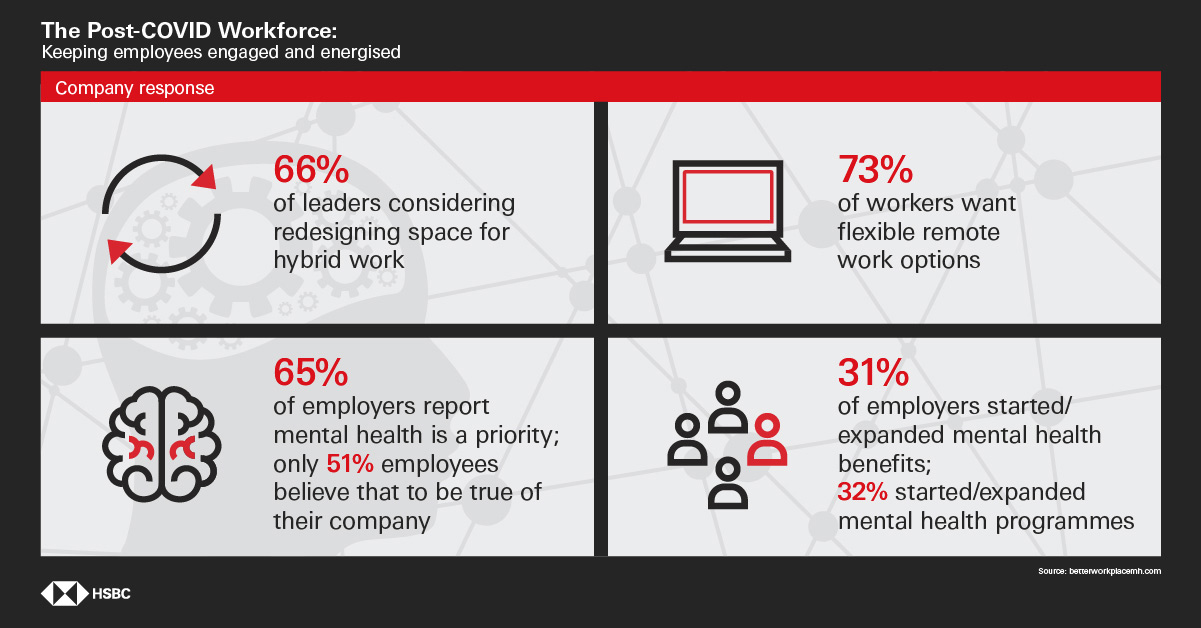 Employee welfare is much harder to quantify than other metrics, but there are ways to measure it, says Sarmad Ahmad, Founder and Managing Director of Saaya Health, which operates in seven countries across the region.
"We conduct surveys, we have a burnout detection app, and mechanisms where people can report on their wellbeing anonymously," he says.
Companies can also analyse employees' internal career moves and circumstances when they leave for another opportunity elsewhere. "These are actual facts that can be reported on, which will guide companies to understand where some actions are working, and some are not," Abella says.
Employee assistance programmes
Assistance programmes can help employees with work-related issues such as navigating a career change, establishing a professional development plan and managing workplace stress and responsibilities.
A study by Deloitte found that mental health programmes are more likely to deliver greater returns as they mature, with the median yearly return on investment among Canadian companies surveyed rising to CA$2.18 (USD1.70) after three or more years from an initial CA$1.62 (USD1.28). 5
"It is important to have someone within the company that can provide support on a full-time basis. It needs to become a habit to be able to share, communicate a problem and find solutions," Abella says.
In the post-COVID-19 economy, corporates must prioritise and invest in employee welfare, as poor mental health can result in a loss of engagement and productivity, negatively affecting workers and ultimately business performance.
Sources:
https://betterworkplacemh.com
https://www.ilo.org/wcmsp5/groups/public/---dgreports/---dcomm/documents/briefingnote/wcms_767028.pdf
https://emiratesgbc.org/press_releases/emiratesgbc-and-hsbc-middle-east-launch-capacity-building-programme-on-socially-responsible-labour-practices-for-the-built-environment-with-equidem-and-multiplex/
https://www.khaleejtimes.com/business/local/injaz-al-arab-and-hsbc-launch-joint-initiative-to-upskill-low-income-workers
https://www2.deloitte.com/content/dam/Deloitte/ca/Documents/about-deloitte/ca-en-about-blueprint-for-workplace-mental-health-final-aoda.pdf