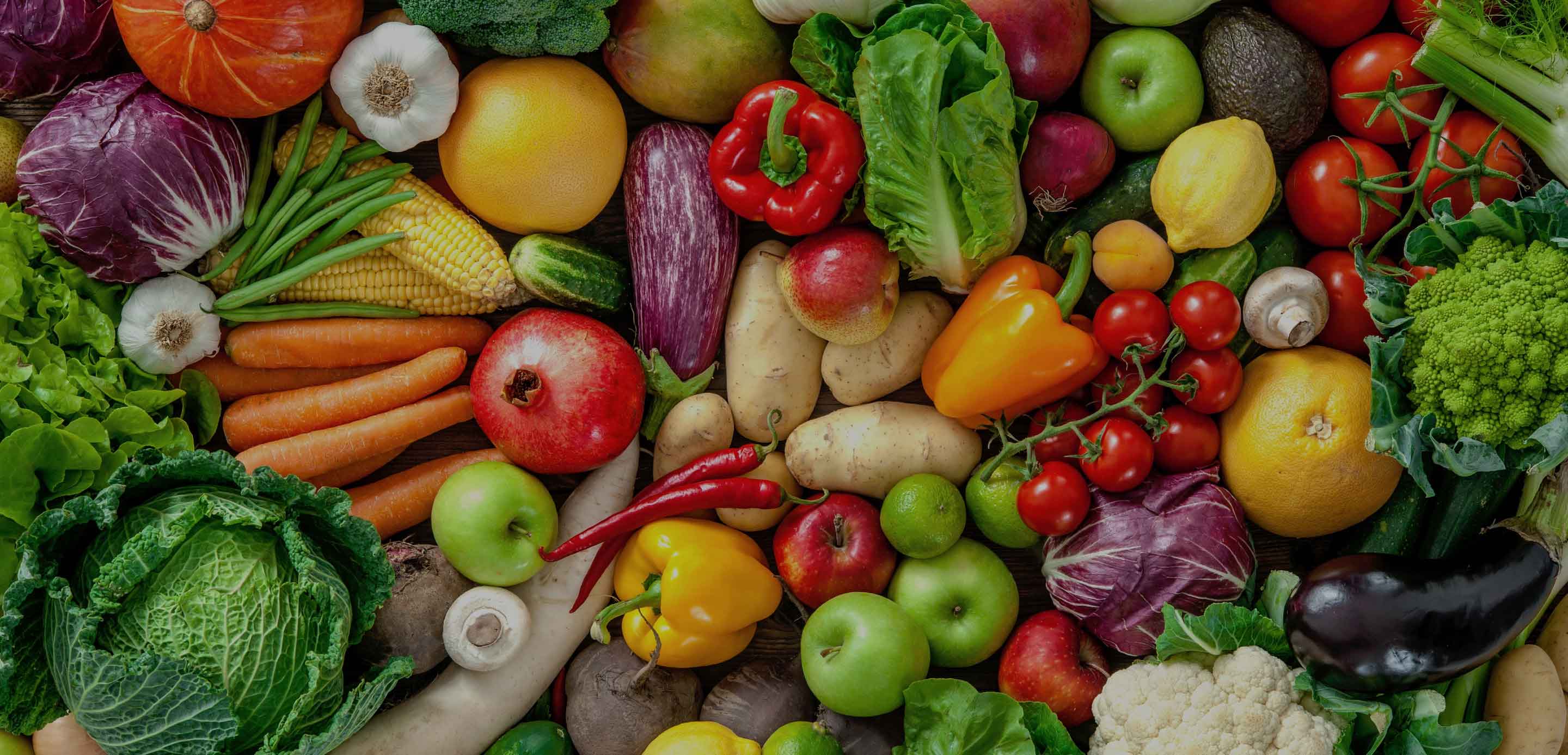 UAE Food Waste Skyrockets During Ramadan
Food waste is a major concern in the UAE, where a staggering 38% of prepared food is thrown out annually. Unfortunately, this number increases by 25% during Ramadan compared to other months.
The trend is expected to worsen this year, with leftover food waste predicted to increase from 2.7kg to 4.5kg per person daily, especially due to excess food preparation during iftar and suhour gatherings.
With food waste having a direct impact on the number of carbon emissions, this Ramadan we are looking to bring these stats down, as we commit to a net zero future.
Community fridges by HSBC and UAE Food Bank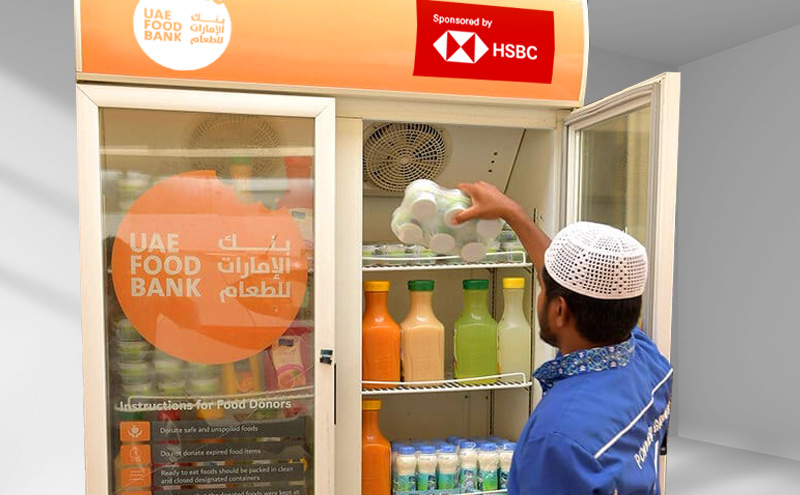 We're proud to collaborate with the UAE Food Bank, a government-initiated charitable organisation promoting sustainable partnerships with the food and hospitality sector. Our joint effort will sponsor community fridges across the UAE, distributing donations to 13 government-sanctioned charities who will ensure they reach those most in need. Through this initiative, we aim to reduce food wastage during Ramadan and make the holy month more sustainable for all.
Find Your Nearest Fridge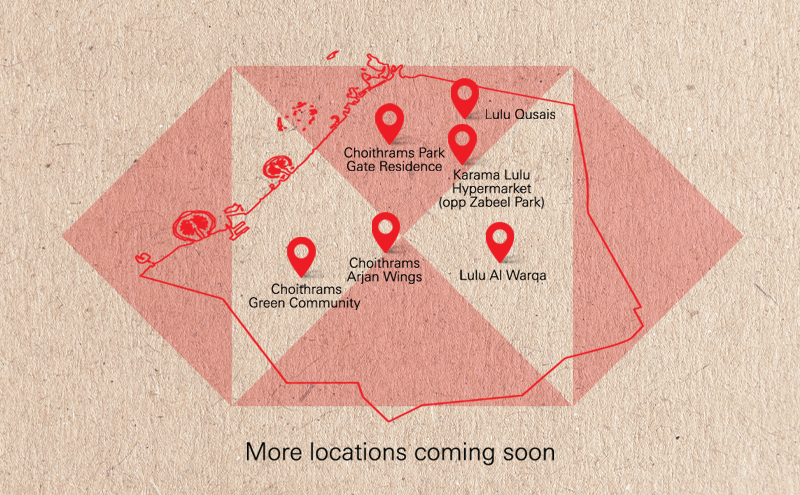 What to Donate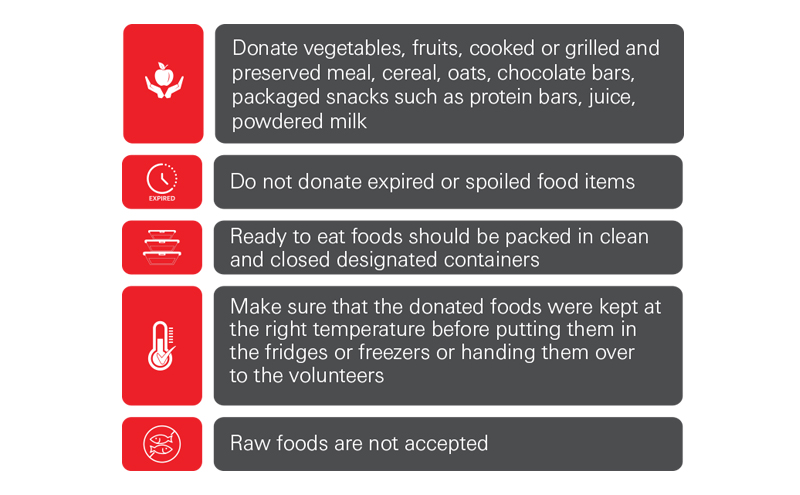 Sustainable Iftar Boxes by HSBC and HereGo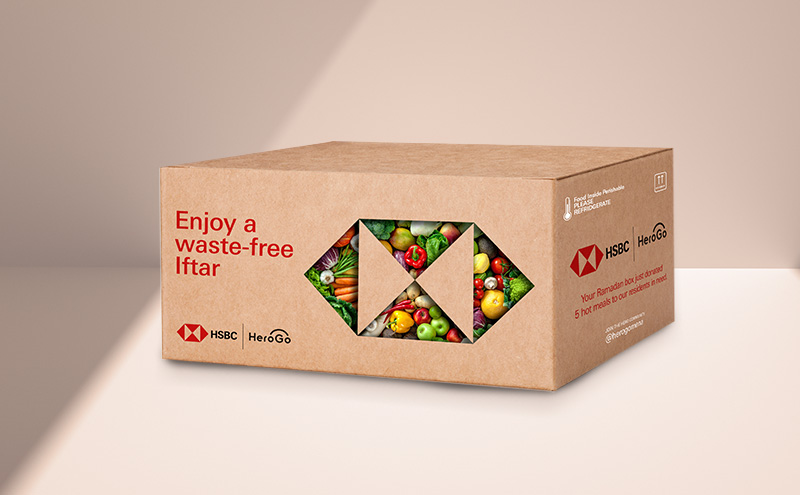 We've teamed up with HereGo, a produce delivery service with a mission to minimize the amount of wasted food due to cosmetic standards. This year, we're excited to announce our limited edition Ramadan food boxes. These boxes contain fresh produce and include step-by-step recipes created by renowned chefs from across the UAE.
But that's not all - for every box purchased, we'll donate five hot meals to those in need.
Purchase your limited edition Iftar box today on https://www.herogo.ae
Food Made Good
HSBC is a proud partner of Food Made Good, owner of One Planet Plate – a global dining campaign run by Food Made Good to address the inherent issues in our food system. The campaign engages both chefs and diners to join the collective movement and make better food choices for a more sustainable food future.
Find out more about HSBC's partnership with Food Made Good – a Sustainable Restaurant Association initiative at thesra.org and oneplanetplate.org