Optimising Sales

Seeking New Opportunities
Opportunities on the horizon
As companies move to rebuild from the COVID-19 pandemic, senior leaders from Professional Services firms joined HSBC for the latest sector roundtable to discuss key trends, risks and opportunities to consider for the upcoming year.
Restrictive conditions linked to the global COVID-19 pandemic are likely to disrupt businesses for at least the next 18 months, while they have to navigate a challenging combination of risks from rising protectionism and regulatory hurdles to major cyber security vulnerabilities at a time when a wave of activism is putting their operations under increased scrutiny.
In another of its Virtual Boardroom series, HSBC brought together senior leaders from the Professional Services sector, who on this occasion formed an all-female leadership roundtable delegate roster, to discuss major trends and risks that companies are likely to face in the medium term as a result of measures put in place by governments battling the disruption from the COVID-19 pandemic. The guest speaker for the roundtable was Sorana Parvulescu, Partner for EMEA at Control Risks consultancy, and the session was chaired by Pri McNair, Regional Head of Coverage for HSBC Commercial Banking (MENAT).
While the situation has improved in Western Europe, leading to a partial reopening of its economy and travel corridors, the United States has seen an increase of new COVID-19 cases in recent weeks. Some Middle Eastern countries are very much focused on trying to contain the infection, while other countries further afield are seeing a resurgence of COVID-19 cases.
As a result, many businesses are still facing headwinds with on and off restrictions and rules creating confusion, while the return to normal operations is unlikely before an effective COVID-19 vaccine is administered globally.
Delegates agreed that it is going to require a re-think of business purpose and strategy, resourcing and operating models going forward to prepare for a "new normal" and to take up opportunities coming out from the pandemic.
The next few years are going to seriously question the global business model that sector players have taken for granted for a long time as new trends take hold.
A major question for firms is how regulation may change as the investment landscape is already becoming more protectionist, but also how to make their supply chains more geographically diversified and resilient, leveraging digital sourcing.
Businesses could be looking at significant changes, at least in some parts of the world around taxation and distribution of income on the back of unemployment and social inequalities that will become even more accentuated. Consensus amongst the delegates called for businesses, sectors and countries to collaborate more on effective ways to steer the world and economies successfully in the post pandemic phase.  The Middle East has opportunities such as the G20 in Riyadh and Expo 2020 Dubai (postponed to 2021) in the near future to help position itself as a pioneer for this within the next year.
Risk Map 2020-Geopolitcal trends shaping the business environment
In her presentation of a special edition of Risk Map 20201 (an annual analysis of critical geopolitical trends which are likely to shape the business environment), Sorana Parvulescu listed leaders without strategies, economic paralysis combined with political weakness, supercharged drivers of activism, U.S. presidential elections and cybersecurity as the top five global business risks in the months ahead.
A significant erosion of the middle class hit hard by the pandemic is poised to increase social unrest around the world and put pressure on governments – and corporates- to come up with solutions to these economic challenges both at national and global level. This pressure could result in increased nationalism and protectionism as well as a stronger role of the state in the economy.
The middle class erosion is something that Gulf Arab countries are likely to also suffer from, with the SME sector most affected. Coupled with low oil prices, this is expected to drive a renewed focus on diversification and green recovery across the region.
Finally, the potential of further trade tensions could have fundamental implications for the way we think about the global economy and lead to more permanent shifts in supply chains and increased concerns for food and critical supplies security, including in the Gulf.
The delegates and Sorana discussed a number of themes arising from her analysis, and those raised around the table.
Purpose and Strategy
Social responsibility is becoming a major accountability mechanism for companies globally in how they behave towards their employees and customers, a trend that is likely to grow.There was agreement amongst the group that the current global context as presented in the Risk Map, coupled with the impact of the pandemic, is driving Professional Services firms, and the wider business community, to review their purpose as organisations, and to answer the fundamental question: Why are we here? And who are we here for? This would both support the short-term survival of businesses, and, critically, positively impact long-term client relationships, and the attraction and retention of "talent". As one contributor put it, this period will be a "turning point" for the reputation of Professional Services firms.
Companies have been put under much greater scrutiny and pressure to take a stance and put value on their purpose and the way of doing business, including the way they have dealt with the COVID-19 pandemic, and also from an internal point of view.
Past the initial shock of the pandemic companies will be expected to have a much more solid response to the pandemic and the health and wellbeing of their staff as one delegate noted.Consumers and employees alike are increasingly demanding of business leaders to show commitment to strong ethics and purpose.
Business Environment and Opportunities
Business opportunities in the Middle East have shrunk in some countries with the COVID-19 challenge dashing prospects for a near-term reversal, while other countries remained active despite the struggle. This pointed to the range of business and advisory activity across the sector with a particular emphasis on corporate restructuring, disputes and arbitration, litigation, and M&A pipeline driven by both distressed situations and strategic opportunity. One contributor commented on feeling like the "eye of a storm" awaiting further volatility while the pipeline continues to swell, and another seeing the regional market as "very fluid and very dynamic" with an acknowledgement around the table in the direction of government driven projects in certain countries, the banking sector generally across the region, and the core influence of Saudi Arabia in the regions workflow, and cashflow.
There was discussion also around the critical people agenda, given the sector's appetite for retaining talent whilst cutting costs, and around cost management and cashflow. The reputation of firms as a result of the pandemic, and the need for "good social" behaviours is recognised for sitting at the core of the future purpose of firms in the sector, and in the business environment as a whole. As this was a "virtual" roundtable conversation, inevitably there was discussion around working from home and the expectation that, certainly in the Professional Services sector, the future workforce can expect to combine office with home working with no apparent break in efficiency and motivation.
In the region, Egypt was flagged as an opportunity and as seeing quite a lot of interest from the professional and investor community. The country is a control point for subsea cables for internet going from Europe to Asia, a commodity of the future with a lot more projects in the pipeline. On the downside, however, Egypt is struggling with high debt and its economy remains fragile.
More broadly across the Gulf, the question of how the region can diversify away from the current combination of key factors and reinvent itself to create an alternative vision, remains to be seen. Gulf countries have ventured into the technology industry before for example as a way forward but underlying business conditions do not seem to allow for sufficient technology innovations to emerge.
Whilst trying to combat the pandemic, it seems that infrastructure projects are still pushing ahead in Saudi Arabia unlike in the UAE, where the drop in project awards is around 2 billion dirhams ($540 million)
The Middle East is also starting to see investment from Chinese companies across the board with more to come in the future. A lot of inflows to the region are also coming from Hong Kong due to ongoing political tensions with the mainland. This theme resonated very strongly amongst the group.
Technology and Digital Transformation
The COVID-19 crisis has accentuated the digital transformation of companies offering new opportunities to make their business more effective but also exposed them to an increased risk of cyber attacks.
Remote working, distance learning, online media content, telemedicine and e-commerce are among the key winners' industries during the pandemic. It was noted also that in just two weeks, HSBC signed up as many customers for its digital products as it had done in the previous two years.
In the Middle East especially, however, cybersecurity has been a major risk factor for companies.Such patterns include attempts to hack into networks of international companies advising state-owned entities in the Gulf.
While work from home proved to be much more effective than previously expected for many businesses, it has also heightened a vulnerability to cyber ransomware and exposed the state-owned entities to hacking attacks as they were not used to a remote work model before.
Sustainability focus
One positive impact of the COVID-19 disruption is pressure on increasing impact investment focusing on environmental, social and governance (ESG) issues, which will be brought to the fore more and more over the next few years. As mentioned earlier in relation to a firm's reputation, this pandemic is also regarded as a "turning point" for ESG.
Indeed, the pandemic may have been a breakthrough moment for ESG as it is accelerating the change in consumption behaviour and broadening the public support for a cleaner economy and environmental responsibility.
ESG issues were for a long time treated as tick-the-box exercise. Now, companies really need to focus on ESG as a central message to a firm's purpose as it is now firmly in the spotlight for all stakeholders, the delegates commented.
Industry views
Whilst all delegates agree the outlook for the next 18 months remains uncertain and that further disruption can be expected through the next year, each gave an idea of the state of disruption in their respective industries.
Hospitality industry
Hotels in the UAE had already been struggling pre pandemic with decreasing values, being over-leveraged and dropping performance leading to a lot of disruption in the industry.
Brand differentiation between operators appears to be eroding with prices falling to help get occupancy up leading to a lot of consolidation in this sector.
Some hotels weathered the storm having been used as quarantine centers, which helped revenue.
General consensus that it is going to take a long time for the hotel industry to start seeing improvements.
Investors are seeing the hotel industry as an opportunity in terms of assets rather than from operating a hotel. This is due to an increased dialogue between investors, brokers and funds in the region, and with the likelihood of further distressed assets in the pipeline.
Legal sector
Experiencing increasing restructuring inquiries cross border with more infrastructure projects coming out of Saudi Arabia despite their ongoing battle with the pandemic
Banking and transaction sides of the firm are keeping busy with many clients seeking to soak up liquidity.
Many companies have had a problem with cash flow with various strategies being deployed to manage cash across sectors.
One such strategy is that companies continue to employ people with salary cuts rather than incur a high cost of dismissing people.
Lots of businesses feel their response to the pandemic has calmed the storm but will expect a second wave of strategic activity to combat the effects of the pandemic being considered in Q4, 2020.
Consultancies:
Companies are being put under much greater scrutiny from the way they have dealt with the pandemic, both internally and externally.
Although companies were not scrutinised much in their initial responses, they are expected to have a more solid response so can expect further scrutiny in their actions. 
This is further intensified given the debate around purpose and taking a view on social or macroeconomic events.
Companies can expect to be judged on values and how they go about their business.
Lot more focus on the corporate world to step up and lead the way across a number of different areas to combat the pandemic but also aid recovery of economies.
Banking:
Focus has been supporting existing customers through the crisis with a significant uplift in uptake of digital solutions.
Similar to the Legal sector there is an anticipation of restructuring going into 2021 as well as an increasing demand for companies to show a lot more commitment to strong ethics and purpose .
If you would like more information about how HSBC can help you understand the implications of these trends on your organisation contact us now.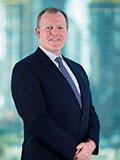 Michael LIttlewood
Sector Head, Professional Services, HSBC Commercial Banking
Professional services
HSBC is proud to be supporting the sector on its exciting growth trajectory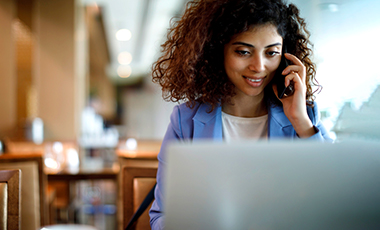 Demographics and diversity
In the MENAT marketplace, professional players vie not only for contracts but for a tight pool of potential recruits. Firms are responding by finding new ways to attract and retain people with critical skills.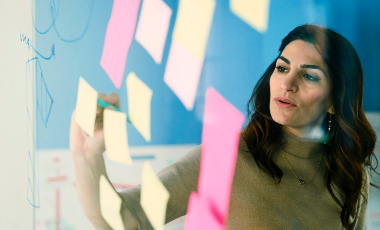 Growth drivers and predictions
The next few years will see MENAT-based consultancies push into new territories, while boosting their policymaking influence.