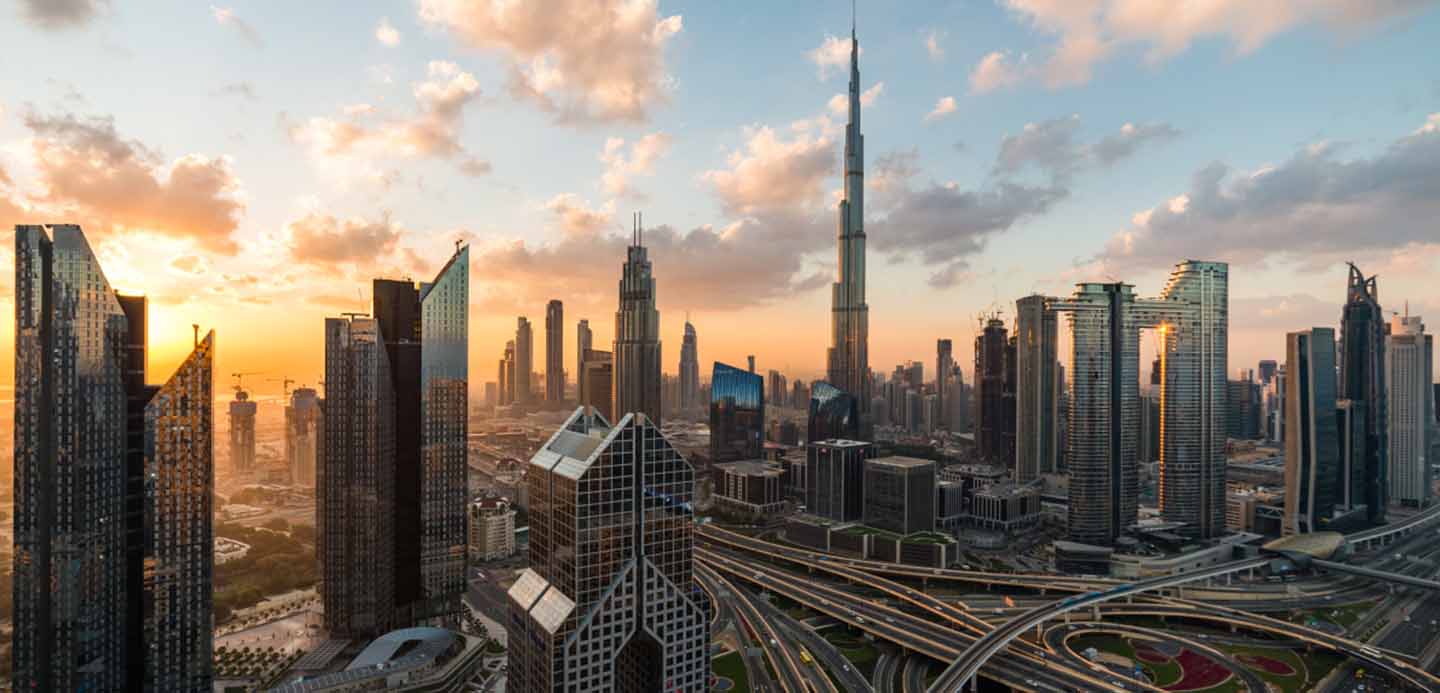 Innovation & Transformation
When the Stars Align - Opportunities in the Middle East Bond, Loan, and Sukuk Markets
The Middle East is transforming through a combination of inspired leadership, economic growth, and new business opportunities. Finance is playing a key, enabling role in this transformation.
The development of local capital markets across both Islamic and non-Islamic products deepens local economies. It makes them less dependent on oil and gas exports and on imports of capital that are dependent on global market conditions. Meanwhile, local corporates and governments are embracing green and sustainable finance as a way to spur their own transition journeys. As a result of these tailwinds, deal volumes are up, pricing is improving, and a sense of optimism in the region is palpable.
HSBC is actively helping its Middle East clients take advantage of this opportunity to raise finance across all products, in multiple currencies. Building on its 50-year history in the region, the Bank's bond, loan and Sukuk franchise is one of the broadest and deepest of any international bank in the region.
In recent years, HSBC has added new capabilities in green and sustainability linked finance, allowing it to measurably help its clients meet their green goals and sustainability targets. This breadth and depth has recently been recognized by media brand Bonds, Loans, and Sukuks (BLS) (part of GFC Media).
BLS announced that HSBC had won an unrivalled four of its annual awards – Sovereign, Supranational and Agency House of the Year, Sukuk House of the Year, Local Currency Bond House of the Year and ESG Loan House of the Year.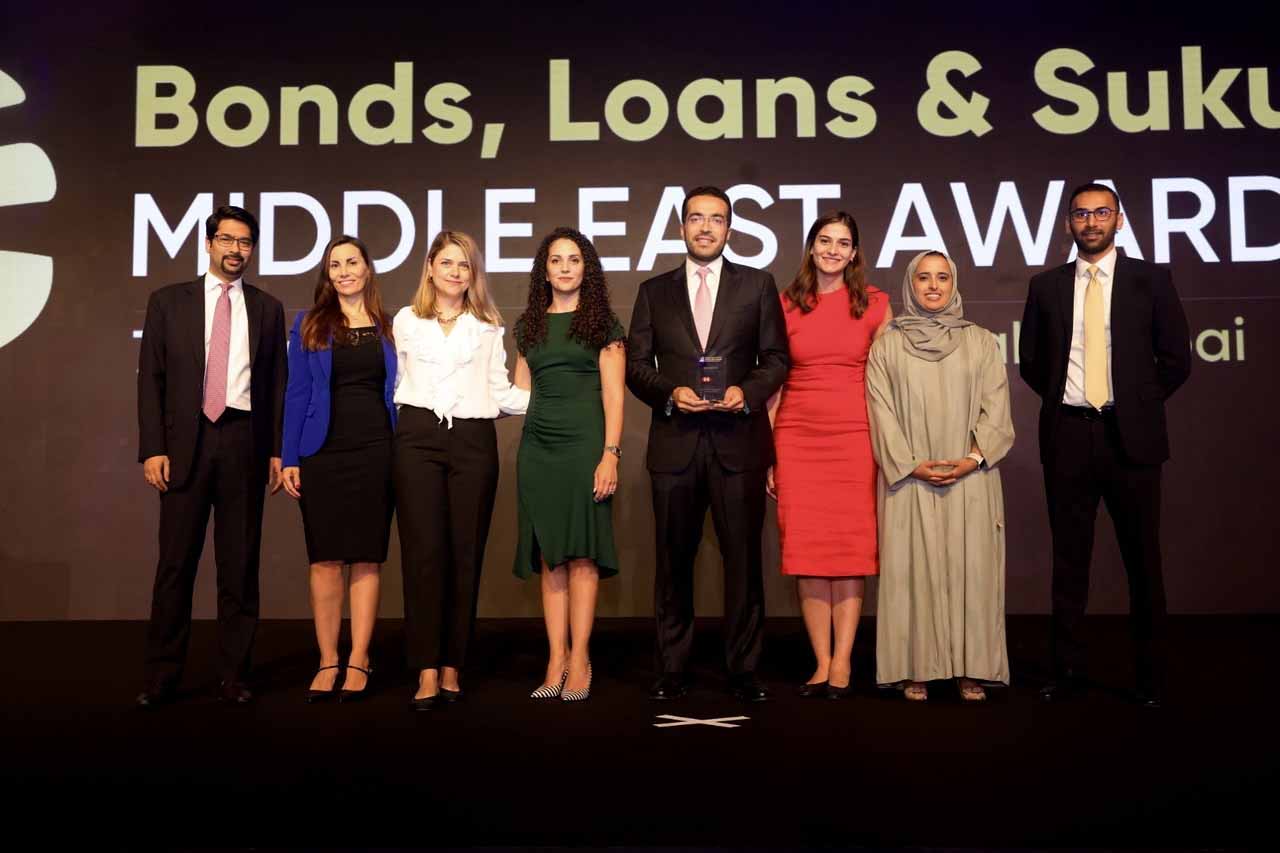 In this exclusive interview, we speak to three senior HSBC bankers about what Issuers should consider when looking to access the region's capital markets and why their banking partners need to have credibility, regional presence and a global footprint.
Interviewees:
Khaled Darwish, Head of CEEMEA Debt Capital Markets, HSBC
Rita Korkmaz, Head of Leveraged and Acquisition Finance and Syndicated Loans, MENAT, HSBC
Aydin Emek, Head of Loan Syndicate & Distribution, MENAT, HSBC
What does it take to build a successful Sukuk business?
Khaled Darwish (KD): It takes years to build credibility in the Sukuk market since you need to show adherence to Shariah laws in terms of structuring deals, selling transactions to the market, and getting them approved by the right authorities. We've been building the credibility of HSBC's Islamic franchise since HSBC Amanah – our Islamic specific business – was established over a decade ago. This isn't a new business for us. You also need a strong presence in Asia, because Malaysia is one centre of Islamic finance and you need an equally strong presence in the Middle East and the GCC because that's the other centre. So, the answer is credibility, reach, syndication, track record, and experience – these are the pillars of our strength in this business.
With whom is it most important to have credibility?
KD: You need credibility with all stakeholders. With clients, with investors, with Shariah boards, with the central banks that regulate us because they have Shariah committees within them, and they review everything we do in Islamic business. Then there are the rating agencies and the media. You have to be credible with everyone involved to be a leader in this market.
What does it take to have a successful local currency bond franchise?
KD: It is difficult to excel in local currency bonds if you don't have an on the ground presence in local markets. For example, you cannot do Qatari Rial deals if you aren't in Qatar. But it is not just about having a local presence, you also need to be credible and respected around the world. A bank like Emirates NBD does not need HSBC to sell Dirham bonds locally, but we can serve them well by helping to sell those bonds globally. A local currency bonds franchise needs global reach linked to local market knowledge and connectivity. It's a marriage of the two.
Does local presence mean having a retail deposit-taking franchise too?
KD: No, it covers investment banking, market services, and an institutional banking presence, including sales people, fixed income specialists, and research. In the UAE, we are one of the few international banks licensed for onshore business by the Central Bank. That shows our commitment to the UAE and that we have been in the county for more than 50 years. .
The bigger theme is that our multi-decade investment in the region continues to pay off. This doesn't just mean having a big balance sheet or lending a lot. It's about investment in our clients' areas of focus. For instance, ESG is a key concern for clients, the regulator and ourselves. So five years ago, we started to invest heavily. And now we're starting to see these awards come in. That investment has paid off as it has also done in Islamic finance. HSBC continues to invest in the Middle East. We continue to invest in connecting the Middle East to Asia. And we continue to invest in areas where our clients are focused such as ESG, Islamic finance, and local currency capabilities.
What capabilities are clients looking for in ESG lending?
Rita Korkmaz (RK): Our leading global ESG franchise is a key competitive edge for us here in the region. We are a leading arranger of ESG loans and corporate solutions in the region and globally, which covers green loans, social loans, sustainability loans, and sustainability linked loans. We can leverage our global resources to pitch innovative ideas to our clients. We recently did two, first-of-their-kind transactions: structured as Islamic as well as being sustainable finance. For instance, we structured the first use of proceeds Islamic facility for an Islamic financial institution anywhere in EMEA (see box on ARB). We also executed the first sustainability-linked commodity Murabaha transaction globally (see box on AUB). HSBC is very focused on ESG as a large proportion of the syndicated loan transactions we led in the region last year were ESG. We present first-of-their kind, innovative solutions to our clients. We are not just looking at precedents or what other banks have done.
How important is it that you can help your clients with own transition journeys by providing finance and advisory?
RK: It's very important, not just in terms of advising on use of proceeds but also with the incentives incorporated in sustainability linked loans where loan pricing is linked to the achievement of certain ESG KPIs. The Ahli United Bank transaction was sustainability-linked and the Al Rajhi Bank deal was a use of proceeds green facility.
How does your raising finance for clients help them with their own transition journeys?
Aydin Emek (AE): We are helping clients to structure their financing to align with globally acknowledged sustainability standards as well as to achieve their long term strategy. To give an example, as the Joint Sustainability Financing Coordinator, HSBC worked with Al Rajhi Bank to structure the financing to align with the Green Loan Principles and the Social Loan Principles of the LMA, APLMA and LSTA. The Facility was then used for Shariah-compliant Eligible Sustainable Projects as defined in Al Rajhi's Sustainability Financing Framework. This underlines Al Rajhi Bank's commitment to both environmental and social sustainability issues. The transaction marks the debut syndicated sustainability financing for Al Rajhi Bank, showing their strong participation in the financing of sustainable development of Saudi Arabia infrastructure and related economic development activities, in line with the Kingdom's Vision 2030.
How do you perform your role as the green agent for transactions such as this?
RK: The agent typically receives the sustainability compliance certificate on an annual basis. Then it would go to each bank in the arranger group and it is up to each bank's ESG governance committee to review. These loans go through several approval stages within our ESG governance committees. That means that even before the deal is closed there's a rigorous process where the loan is reviewed internally for approval..
AE: Al Rajhi Bank is the largest Islamic bank in the world and it is quite a complex task to bring them to the syndicated loan market after a long time in an ESG format and be credible in front of that diverse range of stakeholders. Back to the point on credibility, it's even more amplified when you're talking in ESG format because it's also Islamic.
Is there equal scrutiny of the terms and structures of ESG as of the adherence to Shariah principles in Islamic finance these days?
KD: I think ESG is probably in the spotlight more at the moment and through more of a global lens than the Islamic market. When there are issues in the Islamic market such as scholars disagreeing about a structure, it is an issue that is largely contained to the Middle East and Asia. The scrutiny on ESG – such as on soft KPIs – is now global from North America, Europe, and Asia. You need to have that global understanding and bring it to local clients.
What sizes and tenors are available in the green loan market for corporates and banks in the Middle East?
AE: We typically see syndicated green / sustainability linked loans with three- to five-year tenors in the Middle East. There is no certain threshold for minimum or maximum size, which is mostly in line with client requirements as well as eligibility. However, we have experienced sizes ranging from USD100m to USD5bn.