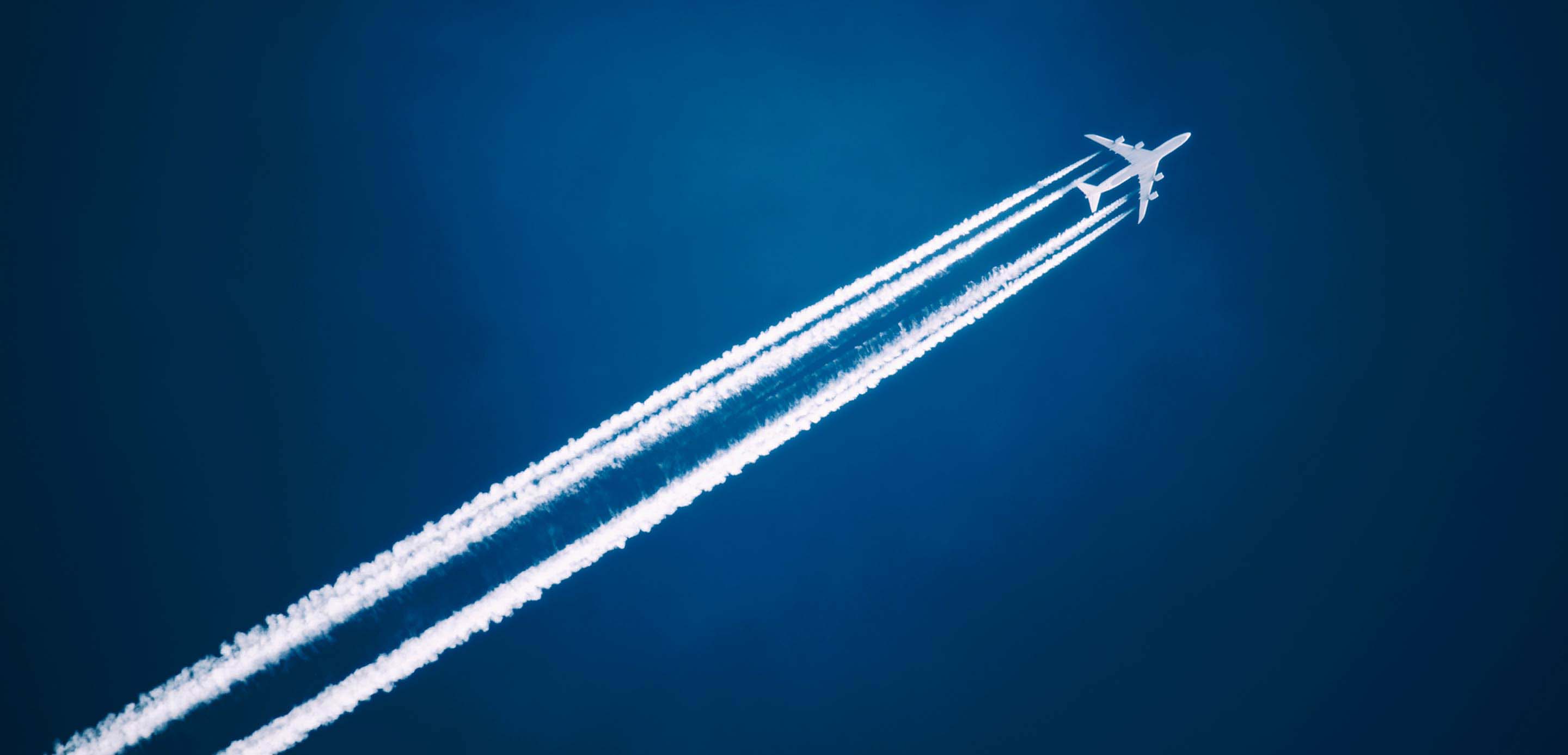 Innovation & Transformation
Middle East Airlines Fly High With Treasury Transformation
The aviation sector in the Middle East is enjoying the updraft of extensive demand for both business and consumer travel. According to the International Air Transport Association (IATA) Middle Eastern airlines saw a 30.8% traffic increase compared to May a year ago...The region is leading the recovery with May traffic at 17.2% above 2019 levels.' Globally, IATA notes that all air traffic is now at 96.1% of May 2019 (pre-pandemic) levels.
Middle East airlines are taking advantage of a number of tailwinds. These include the increased volumes of passengers as a result of Qatar hosting the World Cup. This saw numerous airlines running high volumes of shuttle flights leading to record financial results. They are also benefitting from a wider pent up demand after the disruptions caused by the global Covid pandemic that had such a deep impact on the airlines sector.
Covid also had another, more positive, impact on the airlines themselves in that it accelerated their digital transformation across all their operations. In particular it has allowed them to embark on treasury transformation projects that automate their processes, improve their payments functionality and help digitize their reconciliations of receivables. HSBC has helped a number of its clients along this journey.
Airlines in the region had to adapt to change rapidly during the Covid pandemic in order to survive. This learning has flowed through to the company's treasury function, where we are now seeing treasurers having far more conversations regarding digitization and innovation than we did prior to the pandemic.
"In technical terms we're seeing customers move into virtual bank accounts and moving away from physical bank accounts. This helps them to reconcile the information from the tens of thousands of clients that they have."
Having these virtual accounts assigned for each of their relationships means that as soon as a payment has been received, they know exactly which vendor has made the payment. The airlines are also embracing the use of API platforms so that they can get more real time information on their balances and enabling them to make real time payments.
One regional airline that has worked with HSBC is Jazeera Airways KSC, a Kuwaiti airline based at Kuwait International Airport with expanding passenger and cargo flight operations to 40 destinations and 15 countries in the Middle East, India and Europe. Prior to Covid, its treasury was characterised by a reliance on manual paper-based systems, multiple banking relationships, data inconsistencies and human error, and a lack of scalability across multiple markets.
Jazeera Airways turned to HSBC because the bank matched its geographic footprint while offering cutting-edge treasury solutions. The airline was looking for a partner to help rationalise accounts and to provide timely, automated oversight of its balances and transactions.
Jazeera Airways' treasury transformation included a streamlined reconciliation of automated data that can be called and delivered via an API. HSBC also delivered virtual accounts that could provide segregation of receivables across payers, as well as improved cash visibility and access to a liquidity management dashboard for enhanced views of currency balances across markets.
This integrated solution has enabled Jazeera Airways to significantly reduce customer friction and reduce the number of platforms and logins that are required. The increased automation and visibility reduces processing costs, eliminates duplication of records and increases the ability to facilitate electronic payments. This resulted in a significant reduction in resource manhours and less manual handling, making the overall business much more efficient.
Oman Air has also partnered with HSBC on an innovative international payments process to increase efficiency and security.
Via a centralised treasury hub in Oman, HSBC's Global Disbursement solution has delivered simultaneous, multiple currency payments and an improved track and trace function for every transaction. This allows Oman Air to process foreign currency payments through a single HSBC bank account. This reduces dependency on other third-party banks, reducing the costs of processing these payment types and the hours worked in doing so. Reducing Drag
HSBC's regional airline expertise has also helped to digitise the high-end executive aviation sector. Jetex is a leading global executive aviation services provider headquartered in the UAE that serves both owners and operators of business jets for corporate, commercial and personal air travel. Launched in 2005, Jetex has facilities in 14 countries around the world.
The is expanding rapidly in line with the post-Covid business recovery and the surge in demand for high-end leisure travel. Jetex makes a large volume of supplier and vendor payments, many of which are time sensitive and which involve paying for fuel, utilities, supplies, and visa fees at various airports across its network. These payments are vital - they often need to be made immediately and on demand. Without them, the planes would not fly.
The company was keen to improve its paper-based supplier payments process and optimise its treasury structure. It too turned to HSBC to help with its digital transformation through a phased approach. The first step was to automate its current payment processes through integration with its ERP. Using HSBC's suite of treasury APIs and host-to-host connectivity, Jetex has been able to migrate away from its manual process to being able to view and approve invoices online.
The treasury team then designed a process flow for making online vendor payments. They created purchase cards to pay for utility bills and other large value supplier payments and which could also be used for point-of-sale terminal payments where a physical swipe of the card would be required.
This means that Jetex's suppliers now receive their payments in real time as the transaction is automatically recorded in Jetex's ERP through a file feed from HSBC. Furthermore, they can receive notification of these transactions in real-time. Spending control limits can be set against department budgets and further controls allow restrictions at the merchant level to ensure correct card usage. These give Jetex additional security. Jetex can also view transactions in end-of-day online statements, which are generated for each card. The finance team can easily reconcile the transaction and allocate the cost to the relevant department or project.
By integrating Jetex's Treasury APIs with its ERP system, payment solutions are now automated and provide the necessary controls, flexibility and scalability to match future business growth. Overall, Jetex's treasury function has become faster and more agile, while reducing the risk involved in transactions. The Middle East is a global aviation hub, not just in terms of arrivals and departures, but also in terms of hosting global airlines, and all the ancillary businesses that serve the industry, such as engineering, maintenance, and catering.
Qatar, Turkey and the UAE have built the infrastructure to be global aviation hubs over the last 10 to 15 years, and that's paying dividends for them now, with three of the largest fleets in the world and some of the newest fleets in the market.
Alongside that investment in new aircraft and runways, the airlines' investment in their treasury transformation now lets them reach new operating standards. "It is all about us being able to help our clients in the regional airline sector to digitize their customers' journeys," says Russell. Travelers want their airlines to provide as smooth and seamless as journey as possible. HSBC is helping the airlines smooth out any treasury turbulence through its innovative solutions.