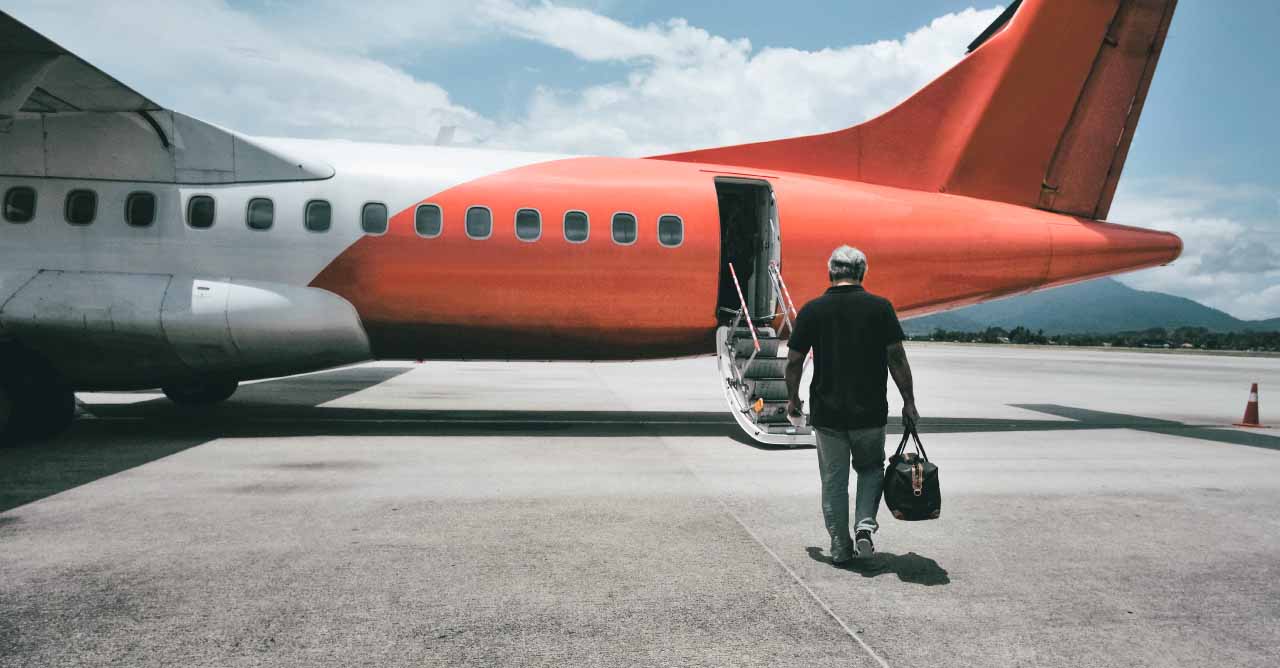 Innovation & Transformation

Improve Efficiency
Digital Adoption
Jetex Treasury Reaches New Highs with HSBC Solutions
Jetex, the leader in executive aviation, digitizes its payments process and optimizes its treasury structure, enabling the company to reach new heights. This exceptional initiative is currently receiving high commendation in Treasury Today magazine's Adam Smith Award for Best-in-Class Treasury Solution in the Middle East, further solidifying Jetex's position as an industry frontrunner.
Private aviation is built upon the principle of providing seamless international travel for busy executives. However, the inherent complexity of running a global treasury for such a venture can be quite daunting.
Jetex, headquartered in Dubai, UAE, is the global premier provider of executive aviation services, catering to the needs of business jet owners and operators for corporate, commercial, and personal air travel. Since its establishment in 2005, Jetex has expanded its presence to more than 20 countries worldwide, including Dubai, France, Morocco, Spain, Chile, Mexico, Oman, China, Brazil, Ivory Coast, Singapore, Japan, and Italy. To ensure comprehensive coverage of its global operations, Jetex also operates its own subsidiaries in Europe, North America, and Asia.
Jetex is rapidly expanding in response to the post-Covid business rebound and the growing demand for upscale leisure travel. The company provides a wide range of aviation services, including aircraft management, (leasing, handling, parking, fuel supply, flight planning and airport landing/take-off authority permissions), in-flight services, and ground handling arrangements. Managing customer receivables for these services is vital to Jetex's success.
The payments Jetex is required to make play a vital role in its operations. The company handles a substantial volume of payments to suppliers and vendors, including time-sensitive transactions for fuel, utilities, ancillary supplies, and visa fees at various airports in its network. These payments are crucial for the smooth functioning of the business, as they need to be made promptly and on-demand.
Jetex recognized the need to enhance its paper-based supplier payments process and optimize its treasury structure. Their objective was to establish a centralized treasury in the UAE and integrate international accounts. This strategic move aimed to improve efficiency and streamline supplier payments and procurement processes, while transitioning away from paper-based transactions.
Jetex sought assistance from HSBC to facilitate its digital transformation. The initial phase involved enhancing connectivity and automating the existing payment process by integrating it with the company's ERP system. Leveraging HSBC's Treasury APIs and host-to-host connectivity, Jetex successfully transitioned from manual processes to a streamlined system that allows online viewing and approval of invoices.
Subsequently, the treasury team developed a process flow for conducting online vendor payments. As part of this initiative, they introduced HSBC purchase cards specifically designed to cover utility bills and significant supplier payments. These purchase cards could also be utilized for point-of-sale terminal payments, including situations where a physical swipe of the card is necessary.
As a result, Jetex's suppliers now receive real-time payments, with the transaction being automatically recorded in the company's ERP system through a file feed from HSBC. Additionally, suppliers can receive real-time notifications of these transactions. Through the program, Jetex's Treasury has access to a variety of tools and features that enhance the management of supplier payments. They can set spending control limits aligned with department budgets and implement additional controls to restrict card usage at the merchant level, ensuring proper utilization and providing Jetex with added security.
Jetex's Group Treasury has the ability to access end-of-day online statements for each card, allowing them to view transactions. This enables the finance team to easily reconcile the transactions and allocate costs to the appropriate department or project.
Through the integration of Jetex's Treasury APIs with its ERP system, payment solutions are now automated. This integration also provides scalability, allowing Jetex to seamlessly incorporate its international accounts into a centralized treasury structure. These enhancements offer essential controls, flexibility, and the capability to accommodate future business growth.
The program has led to additional ancillary benefits. The migration of supplier and other payments from traditional cheques to purchase cards has automated the entire process, enabling Jetex's treasury team to allocate their staff members to more strategic initiatives. Consequently, payments have become faster, more agile, and more secure, thereby reducing transactional risks. In total, this initiative has resulted in savings of US$200,000.
"We aimed to align our Treasury operations with our high-performing workplace to effectively support our best-in-class client offerings,"" explains Iyad Al Msouti, AVP of Treasury at Jetex. ""By leveraging HSBC's digital API connectivity with our ERP system and integrating the card solution into our payment and purchasing processes across various sectors and companies, we have successfully digitized our payment process in anticipation of future needs."
"The groundbreaking treasury transformation achieved by Jetex, in partnership with HSBC Bank, serves as a testament to our dedication to empowering clients with state-of-the-art Treasury solutions," states Jyotin Jauhar, Senior Vice President of Global Payments Solutions at HSBC Bank. "By seamlessly integrating APIs, centralizing payments, establishing host-to-host connectivity, and implementing corporate cards, we have propelled Jetex towards a future of streamlined processes and heightened financial control. This transition has not only positioned them as pioneers in digital innovation but also revolutionized their financial operations, solidifying their status as industry leaders in cash management excellence."
Jetex's treasury transformation, recognized with the prestigious Adam Smith award, showcases the transformative capabilities of HSBC Bank. By leveraging our comprehensive suite of solutions, we collaborated with Jetex to digitally revolutionize their cash management operations, enabling them to maintain a competitive edge in an increasingly challenging landscape.
Kyle added: "Jetex's treasury transformation, guided by HSBC Bank as their trusted advisor, emphasizes the immense value of strategic digitalization. Through seamless API integration, payment centralization, and our working capital solutions, we have empowered Jetex to streamline their treasury processes, reduce costs, and gain a competitive advantage in the dynamic market environment."