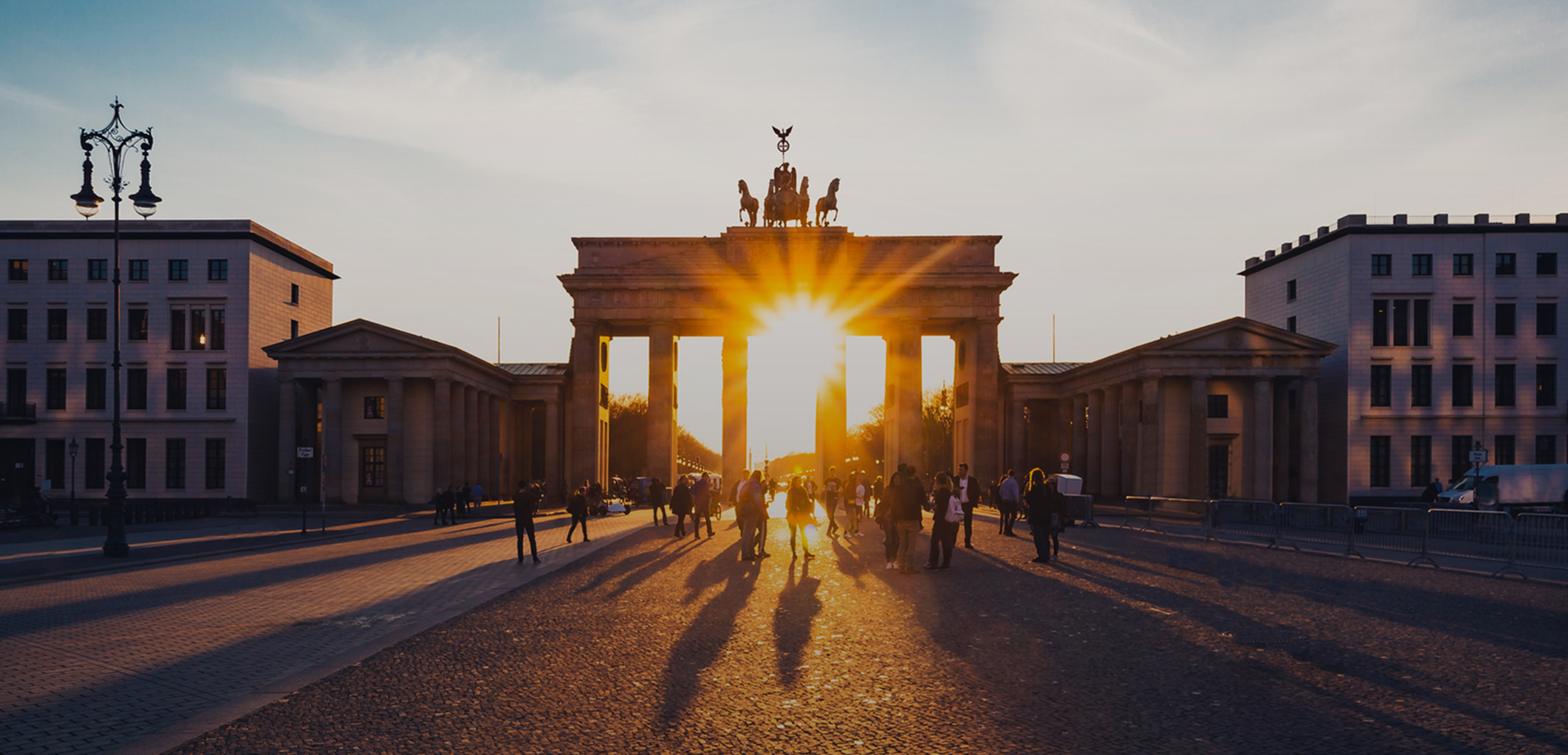 New opportunities for German investment in MENAT
The region's ambitious economic transformation, fast population growth and reliable legal systems offer a chance for Germany's Mittelstand firms to reinvent themselves in the post-pandemic recovery.
Michael Schleef, Head of Commercial Banking, HSBC Germany and Dirk Bornholdt, Head of German Desk, International Subsidiary Banking, HSBC Middle East, share their views on new opportunities for the German businesses in MENAT as the recovery from COVID-19 continues to gather pace.
As Germany's Mittelstand companies seek to recover from the pandemic and adapt to new economic realities, they are turning to the Middle East and North Africa's vibrant, transforming markets. These mid-to-large sized German corporates account for around 37 percent of total corporate turnover and employ over 60 percent of the workforce, according to the Federal Ministry for Economic Affairs and Energy.1
New competitive positions
"During rebooting and economic consolidation, the German Mittelstand has to direct even more efforts towards innovation than before in order to reinvent themselves in a post-coronavirus economy and find their new competitive position," the North Africa Middle East Initiative of German Business (NMI) said in a note.
"The geographic proximity to Europe, young population, natural resources and numerous diversification programmes make the MENAT region a key partner for Germany," says NMI, which supports the expansion of business ties between both sides.
While Germany has struggled recently to contain a new wave of COVID-19 infections, a survey by the Munich-based ifo Institute showed in March that German exporters are increasingly optimistic about a pick-up in economic growth in Asia and the United States.2
In April, the German government raised its economic growth forecast to 3.5 percent from a previous estimate of 3 percent, expecting the economy to rebound to pre-pandemic levels in 2022.3
Exports are a key driver of the German economy, accounting for nearly 47 percent of gross domestic product (GDP), according to World Bank data.4
German exports to MENAT countries remained flat at U.S.$49.8 billion in 2020, well below a peak of U.S.$65.8 billion in 2014, according to data from the International Monetary Fund (IMF). German brands enjoy a good reputation in the region, being associated with high quality, reliability and innovation.
Turkey, traditionally Germany's top MENAT trade partner, accounted for 50 percent of exports to the region.
Focus on MENAT investment
Global foreign direct investment (FDI) in 2020 fell quite significantly. Current estimates for last year's FDI are showing a drop of at least 30 percent due to the COVID-19 pandemic. The MENAT countries are likely to be even more impacted due to the large share of FDI in their primary and manufacturing sectors and low oil prices, the Organisation for Economic Co-operation and Development (OECD) says.5
But signs of renewed business optimism in Germany could be good news for the MENAT region.
"While the projected short-term declines are expected to hit the MENAT economies hard, the crisis could also bring new opportunities to benefit from global trends, such as re-shoring and restructuring of global and regional value chains," the OECD said in a paper on investment in the region.
German FDI in the MENAT region totalled U.S.$21.7 billion in 2019, a 15.1 percent jump from the previous year. Turkey and the UAE were the top two destinations, accounting for more than 80 percent of the total, while Saudi Arabia, the largest Arab economy, came third.
Driven by ambitious economic diversification plans, Saudi Arabia and the UAE have long been on investors' radars along with Egypt, which has the Arab world's highest population and a strong manufacturing base.
Egypt's economy is expected to grow by an average 4.2 percent in the next five years, followed by 2.6 percent in Saudi Arabia and 2.2 percent in the UAE, quicker than Germany's 1.9 percent, according to the IMF's April World Economic Outlook.
Saudi transformation drive
Saudi Arabia, the largest among Gulf Arab oil exporters, has embarked on an unprecedented economic and social transformation, aiming to build up industries and expand sectors such as tourism, healthcare, renewable energy and green hydrogen production by 2030.6
With U.S.$1.15 trillion of future projects in the pipeline mainly across construction, infrastructure and transportation, it is not just about investing but about creating whole new industries and cities of the future such as NEOM.7
In March, Germany signed a landmark memorandum of understanding (MoU) with the kingdom to strengthen collaboration in green hydrogen production, part of the country's strategy to fight climate change.8
Plans to increase the share of renewables in the Saudi energy mix offer numerous opportunities for Mittelstand companies in wind and solar energy solutions as well as energy storage.
In the Saudi petrochemical industry, tenders worth more than U.S.$21 billion have been earmarked. A number of Mittelstand companies are already located in Dammam, where the world's largest source of oil was discovered in 1938.
And the kingdom's healthcare sector is expected to grow by more than 10 percent over the next few years. Some 25 hospitals and health centres are planned, with an estimated tender value of U.S.$3.4 billion, according to the Bavarian Representative Office in Saudi Arabia.9
With decades-long operations across the MENAT region and as the only international bank with a major presence in Saudi Arabia, HSBC is optimally positioned to facilitate the entry of German companies into the rapidly evolving Saudi market.
Already connecting companies operating in other geographies, HSBC also offers a continuous and seamless service for clients looking for a familiar banking services provider in the new market.
UAE: First-class infrastructure
While Saudi Arabia may be a relatively unknown market for some German Mittelstand companies, neighbouring UAE is more familiar territory.
Benefiting from the UAE's open business environment, first-class logistics and infrastructure and easy access to regional markets, as many as 900 German firms are already operating there, according to the Sharjah Investment and Development Authority.10
German giants such as Siemens and Wintershall Dea have been awarded contracts for large projects in utilities, oil and gas, as well as Dubai's upcoming Expo 2020.
In January, Siemens Energy signed an MoU with Mubadala Investment Company, creating a strategic partnership to drive investment and development of advanced technology, manufacture of equipment, and green hydrogen and synthetic fuel production.11
Sweeping changes to the UAE's Commercial Companies Law will be an even bigger draw for newcomers.
The amendment, published in September, allows 100 percent foreign shareholding for firms outside of free zones, among a raft of other investor-positive changes.
Untapped Egyptian market
With a fast-growing, young population of 100 million, Egypt has the potential to leverage its strategic location, considerable market size and workforce to attract untapped investment.
Despite a massive hit from COVID-19 to its vital tourism sector, Egypt has managed to keep growing, with a government-sponsored emergency package of fiscal, monetary and social measures absorbing some of the impact.
HSBC Global Research sees investment opportunities mainly in Egypt's energy sector – bolstered by the government's sustainability drive – as well as in basic infrastructure, and increasingly in telecommunications.
Other promising sectors include transportation, housing, information technology and food.
The government's reforms have improved trade, encouraging German companies to invest EUR1.7 billion (U.S.$2.1 billion), German Ambassador to Egypt Cyrill Nunn said in March.12
Over 1,200 German companies already operate in the country13, supplying high-speed trains and cooperating in hydrogen and renewable energy production.
Egypt's highly diversified manufacturing sector also offers great potential for German businesses, along with a massive construction drive to build a new administrative capital in East Cairo, expected to house 6.5 million people and feature a 650-km road network.14
The MENAT region's dynamic, modernising economies present an increasing range of opportunities for German Mittelstand companies looking to expand beyond mature markets. Strong population growth, a strategic location and reform-minded governments make the investment case even more compelling.