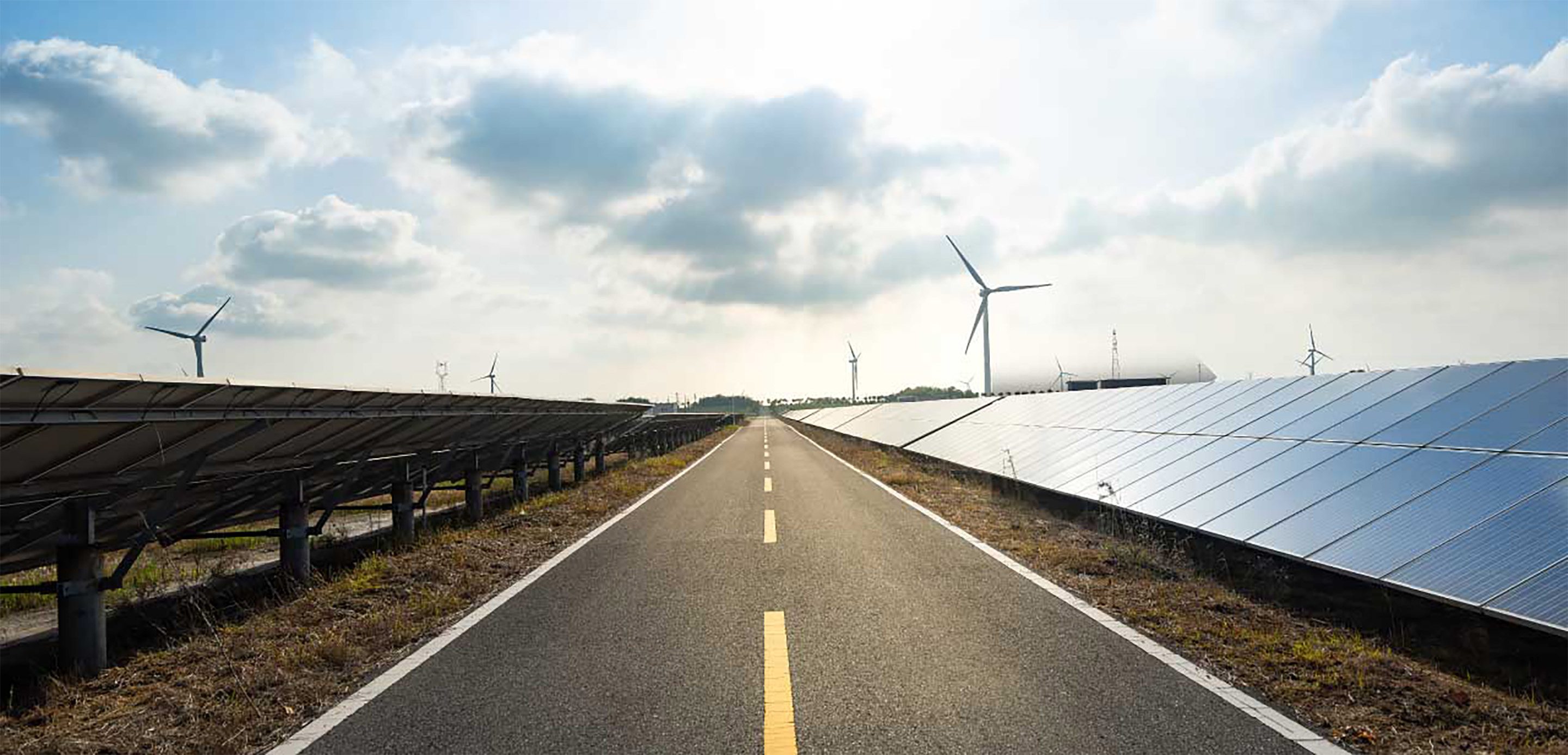 Growing my Business

Seeking New Opportunities
Middle East reiterates net zero commitment at COP27
The UN chief warns of the high price for ignoring climate change, as the UAE and Egypt reveal new projects to cap carbon emissions.
Sustainability has become a central challenge of this century with governments and businesses scrambling to get green initiatives and projects on track to slow down global warming, which threatens to uproot lives and cripple communities around the world.
As world leaders gathered in Egypt's Sharm El Sheikh for the COP27 Climate Summit, António Guterres, the United Nations (UN) secretary general, warned that the Earth was getting dangerously close to the point of no return as greenhouse gas emissions and temperatures keep rising.
"The clock is ticking. We are in the fight of our lives and we are losing. Greenhouse gas emissions keep growing, global temperatures keep rising, and our planet is fast approaching tipping points that will make climate chaos irreversible," Guterres told the delegates.
While Middle Eastern economies have long been dependent on revenues from the oil and gas industries, worsening impacts of climate change have prompted governments to diversify their energy sources in a bid for a greener future.
Increasing water scarcity and aridity in the Middle East, along with droughts and higher temperatures, are expected to put pressure on energy systems by raising electricity demand for cooling and water supply. Desalinated water production is forecast to increase 14-fold by 2040, according to the International Energy Agency (IEA).1
While estimates vary widely, adapting to climate change is likely to require significant investments of up to 3.3% of GDP per year for each Middle East and Central Asia country over the next 10 years, the International Monetary Fund (IMF) said in a March report.2
In the run-up to COP27, some 28 sustainable projects worth around US$ 4.7 billion were presented at an Arab regional forum in Beirut in September.3
UAE pushes ahead with its green drive
The United Arab Emirates, OPEC's third-largest producer, was the first Gulf Arab country to announce plans to reach net zero emissions by 2050. The country will also host the COP28 climate summit in 2023, which is an opportunity to benefit from increased investment in renewables energy.
"The oil and gas (sector) in the UAE is among the least carbon-intensive around the world, and we will continue to focus on lowering carbon emissions from this sector," UAE president Mohamed bin Zayed Al Nahyan told the conference.4
The UAE is also boosting its renewables and clean energy investments. It recently signed a partnership agreement with the United States to help mobilise US$ 100 billion to develop 100 gigawatts (GW) of clean energy projects globally by 2035, the president added.
Aiming to be the first MENA country to achieve net zero, the UAE has committed an investment of over AED 600 billion (US$ 163 billion) in renewable energy.5
In 2019, the country launched Noor Abu Dhabi, the world's largest single-site solar project, which features 3.2 million solar panels, resulting in a carbon footprint reduction of 1 million metric tonnes per year, an equivalent of taking 200,000 cars off the road.6
That will be soon trumped by the Al Dhafra Solar Photovoltaic project, which will deploy 3.5 million solar panels at one site to mitigate 2.4 million tonnes of carbon dioxide a year.7
The country is also gearing up to become a key exporter of low-carbon hydrogen in the coming decades, aiming to capture a quarter of the global market with several projects in progress, mainly in Abu Dhabi.
At COP27, DP World, one of the world's largest port operators, announced plans for large-scale carbon reduction action with the Green Shipping Challenge, aiming to invest US$ 500 million across its business for decarbonisation over the next five years.
Dubai-based waste management and recycling company Averda has also teamed up with US company WasteFuel to develop the first commercial-scale municipal waste-to-renewable-methanol plant in the Middle East, likely to be located in Dubai, which could help shipping companies achieve up to 90% reductions in CO2 emissions.8
Saudi's clean energy investment
Neighbouring Saudi Arabia is planning to invest US$ 50 billion in renewable energy projects such as solar and wind by 2023 to reduce its dependence on oil, and reach net zero target by 2060.
Speaking at the COP27 summit, Saudi crown prince Mohammed bin Salman reiterated the kingdom's commitment to promote investments in renewables and clean energy to reduce the country's emissions, along with those of the Middle East Green Initiative participants.
He also confirmed the kingdom's plan to diversify its energy mix for power generation with renewables accounting for 50% by 2030. The world's biggest oil exporter still relies on burning crude to generate power, especially during the AC-heavy summer months.
After signing a memorandum of co-operation with Saudi Aramco in October, Japan Oil, Gas and Metals National Corp (JOGMEC) is exploring possible partnerships in hydrogen and ammonia production and storage, R&D, and human resource development in the kingdom.9
Egypt shapes path to low-carbon future
The COP27 host, Egypt, has been pushing ahead with green projects, as it announced during the summit that it has secured development loans and grants worth US$ 2.24 billion to implement sustainable projects in transportation, water, renewable energy, food security, and environment.10
Leaders in Egypt and the UAE have also witnessed the signing of a 10GW wind farm project by Masdar, Infinity and Hassan Allam Utilities. Poised to be one of the largest in the world, the project will be located in Egypt.11
In addition, a consortium of fertiliser producer Fertiglobe – a partnership between OCI and the Abu Dhabi National Oil Company (ADNOC) – renewable power producer Scatec and Egypt's Sovereign Fund revealed at the summit plans to develop a 100 megawatt (MW) green hydrogen plant in Egypt.12
And Infinity Power Holding, the joint venture between the UAE's Masdar and Egypt's Infinity, has announced that the 6MW solar plant it developed in Sharm El-Sheikh ahead of COP27 was now fully operational.13
Looking to support Egypt on its low-carbon transition journey, HSBC helped to structure and deliver the first sovereign green bond in the MENA region, raising US$ 750 million.
Sustainable financing
Spearheading the global sustainability drive, HSBC last April joined 42 other banks from 23 countries in the Glasgow Financial Alliance for Net Zero (GFANZ) to help unlock the banking sector's potential to accelerate the worldwide transition to net zero.14
Looking to be the leading bank in sustainable finance and investment, HSBC has set out an ambitious plan to prioritise green financing and investment, committing to reduce financed emissions from its client portfolio to net zero by 2050 or sooner.
As a result, HSBC has provided and facilitated US$ 126.7 billion of sustainable finance and investment since 2020 towards its ambition of US$ 750 billion to US$ 1 trillion by 2030 to help its customers switch to more sustainable ways of doing business.15
With the green transition taking central stage, as extreme weather events threaten human wellbeing and the survival of economies around the world, governments across the Middle East have embarked on a range of initiatives and projects to reduce carbon emissions in the coming years.
Today, we and many of our customers contribute to greenhouse gas emissions. We have a strategy to reduce our own emissions and to help our customers reduce theirs. Find out more about our climate strategy.