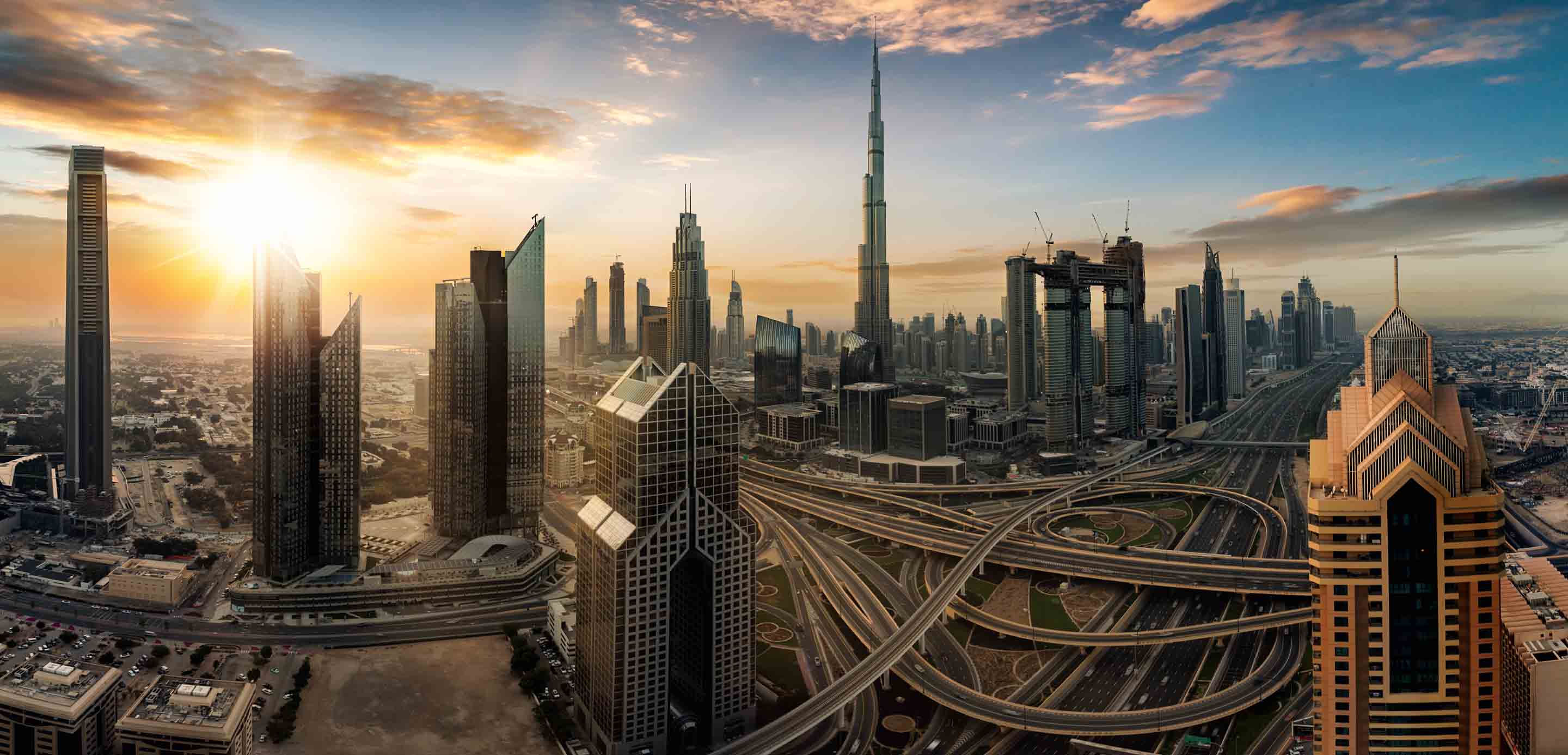 Growing my Business

Expanding Abroad
Seeking New Opportunities
UAE economy offers attractive business opportunities for Chinese investors
China and UAE ties continue to grow, as the two countries invest in the future with infrastructure projects underway and new opportunities in areas such as sustainability, food, and energy security.
The UAE economy has been firmly on the radar of Chinese companies in recent years, offering a wide range of investment opportunities from power generation to infrastructure. New technologies and clean energy are also coming into focus as the economic partnership shifts to a higher gear.
At the same time, China has kept investing in and strengthening partnerships along the Belt and Road Initiative (BRI) despite facing economic headwinds at home caused by extensive pandemic-related lockdowns.
Since its grand plan to revive the land and maritime trading routes of the ancient Silk Road with other parts of the world was launched in 2013, China has made a significant push in terms of infrastructure projects and policy coordination to strengthen its ties with countries along the BRI.
Cumulative BRI engagement since the announcement of the initiative until first half of 2022 reached U.S.$932 billion with about U.S.$561 billion in construction contracts and U.S.$371 billion in non-financial investments, the GFDC estimates.1
Deepening ties
China has long been a major market for UAE oil exports, with the Gulf country one of its top suppliers, exporting crude worth U.S.$8.6 billion to Asia's economic powerhouse in 2020 out of U.S.$42 billion in total, according to the Observatory of Economic Complexity (OEC). 2
But the relationship between the two countries has deepened over the past few years beyond hydrocarbons with new trade, logistics and greenfield projects popping up, helping to boost economic recovery post COVID-19.
The UAE's strategic location as an active logistic getaway to the Middle East, Asia and Africa, is a golden opportunity for Chinese companies looking to expand to the region. The country's advanced infrastructure, safe investment environment and flexible legislation in addition make it an attractable market for investors looking to establish in a new market. Furthermore, the UAE's strategy to attract international talents in key sectors, such as AI, clean energy and technology research has been boosted by the country's laws. At the forefront of these legislations, is the UAE's landmark legal change to allow 100 percent foreign ownership outside of free zones, which is expected to attract Chinese investors.
In the past few years, more than 6,000 Chinese companies have located operations in the UAE and numerous MoUs and agreements have been signed, which have opened new opportunities.3
Reciprocal visa-on-arrival policies helped accelerate tourism and a surge in Chinese tourists, which reached nearly a million in Dubai in 2019, is expected in the next 12 months if there is an easing of China's Covid restrictions. 4
Trade beacon
UAE is the second-largest trading partner of China in the region and bilateral trade is valued at US$50 billion by trade volume and is expected to expand to US$200 billion by 2030. 5
In the first nine months of 2021, China remained the UAE's biggest non-oil trade partner, ranking before India with a 12.1 percent share of the total, the latest data from the Federal Competitiveness and Statistics Authority showed.
Moreover, non-oil trade with China soared by 25.7 percent to AED156.2 billion (U.S.$42.5 billion) between January and September 2021, slightly slower than the 29.2 percent rise in the non-oil total, the figures showed.
Reduced tariffs and non-tariff barriers, along with improved infrastructure, are expected to keep lifting Chinese trade with BRI countries in the coming years, according to HSBC Global Research.
Expanding partnership
In recent years, China's ties with the Arab world's second-largest economy have deepened substantially.
With an ambitious project pipeline, the UAE has been one of the region's top destinations for Chinese construction firms, with construction volume reaching U.S.$29.1 billion since 2005, China Global Investment Tracker (CGIT) data show. 6
A raft of deals have been signed in the last few years, strengthening the UAE's BRI connection.
Since 2019, the China-UAE Industrial Capacity Cooperation Demonstration Zone (ICCDZ) in the Khalifa Industrial Zone in Abu Dhabi has attracted more than 3.2 billion yuan (U.S.$505 million) in investment, according to Xiong Jun, ICCDZ's Executive Deputy General Manager.
In November 2021, the Abu Dhabi Investment Office said it was increasing its support for Chinese investors and helping them to access opportunities in the Middle East. The office offers incentives to eligible companies as a part of its AED2 billion (U.S.$540 million) Innovation Programme. 7
The UAE's power generation diversification drive has also long been a prime interest of Chinese companies.
China's JinkoSolar Holding was part of a consortium that built a U.S.$870 million, 1,177 MW solar photovoltaic power plant in Sweihan, one of the world's biggest.
In Dubai, the state-owned Silk Road Fund and China's Harbin Electric are part of a consortium which is developing the U.S.$3.4 billion, 2,400 MW Hassyan clean coal power station, partly financed by Chinese banks.
Chinese contractors have also worked on other major projects in the UAE, such as phases 4 and 5 of the Mohammed bin Rashid Solar Park and Etihad Rail network. In March 2022, the UAE and China completed a two-way, 451 km railway connection between Abu Dhabi and Dubai.
COP28 will be a great opportunity for Chinese companies to share their experiences and technologies in this field.
Increasing FDI inflows
The UAE plans to further stimulate the flow of mutual investments with China, especially in future economy sectors such as Artificial Intelligence (AI), clean energy and infrastructure, as well as develop a joint strategy to attract technology research talent, Thani bin Ahmed Al Zeyoudi, UAE Minister of State for Foreign Trade, said in April.
The UAE ranked first in the Arab world among the top 20 countries in which China invests, with total investments over AED34 billion (U.S.$9.3 billion) by the end of 2020, according to Al Zeyoudi. 8
Overall, foreign direct investment (FDI) inflow into the UAE jumped by 11.2 percent to a record U.S.$19.9 billion in 2020, according to data from the UN Conference on Trade and Development (UNCTAD). 9
Deepening ties between the two countries are expected to help highlight the UAE's role as a regional hub for China and boost investment, with new technology, trade, logistics and greenfield initiatives adding to scores of major power generation and infrastructure projects already underway.
Looking to invest in the UAE? We are here to provide support and guidance. Talk to our specialist today.