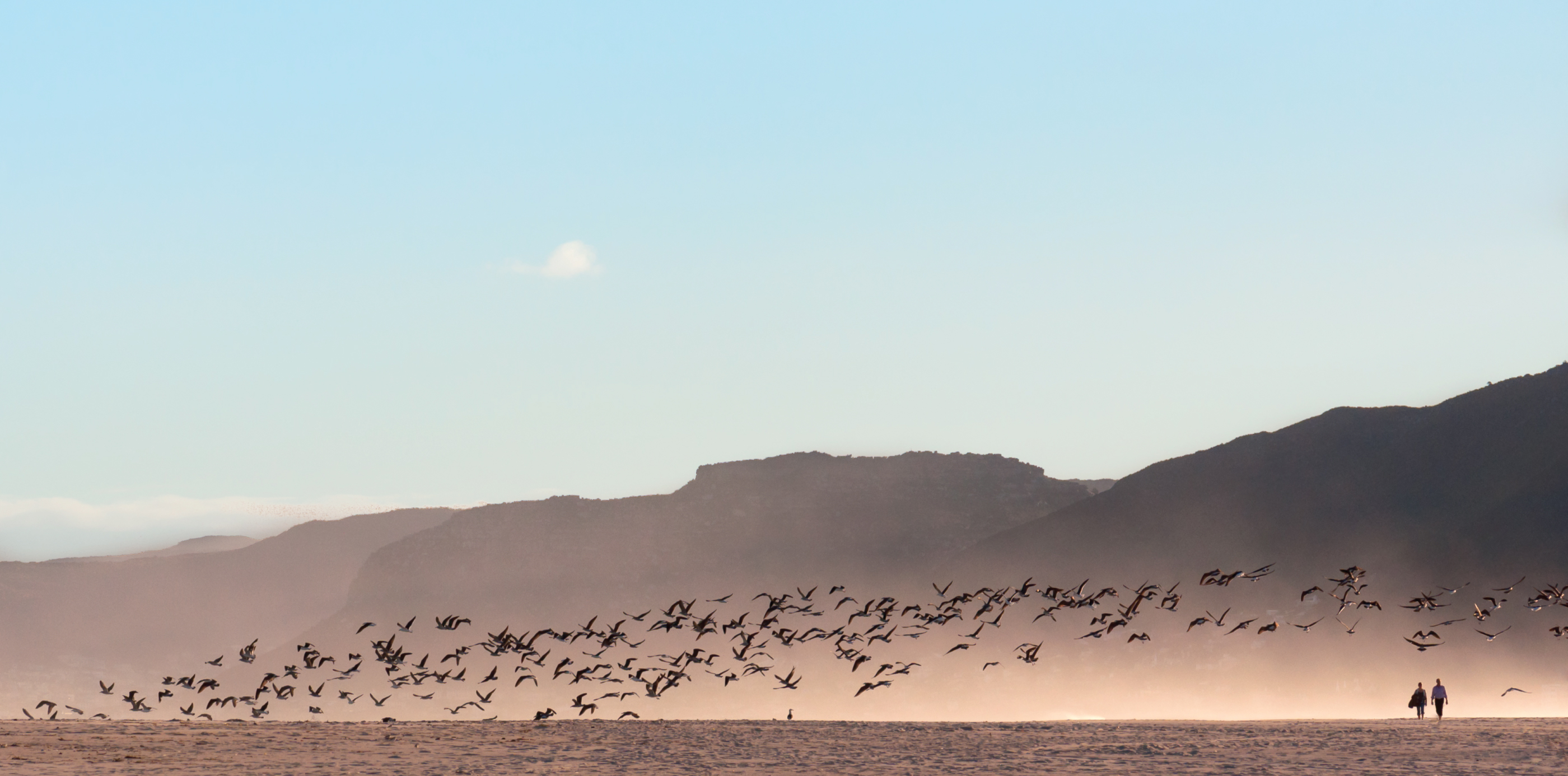 Egypt: Professional Services Optimism shines through resilience
HSBC's inaugural Egypt Professional Services Roundtable addressed several themes, including the country's economic resilience, as well as the importance of allowing human and investment capital to flourish.
The outlook for Egypt in 2021 is positive, with challenges in some areas, but significantly enhanced by faring better than many other nations in 2020.
Potential weaves through Egypt's outlook – and for good reason. Despite the pressure driven by COVID-19 over the last year, the Arab world's most populous country of more than 100mn people1 has fared relatively well. Egypt's economic growth is forecast to decline from 3.6% in the 2019-2020 financial year to 2.3% in 2020-2021, detailed the World Bank in April2. This 1.3% contraction is small considering the world is recovering from the worst economic strain it has faced since the 1930s.3 Also consider this reduction against Egypt's position as a major leisure hub, with tourism numbers in the Middle East falling by 75% in 2020.4
"Egypt's resilience means its outlook is more positive than some other countries in MENAT, surviving the recent turbulence without too much economic damage. We very much expect a stronger 2021," explained Richard Lelong, HSBC's Head of Commercial Banking in Egypt. Rising confidence is further buoyed by the country's low interest rates and stable currency. Plus, the government recently announced plans to greatly accelerate its COVID-19 vaccination process, including domestically producing up to 80mn doses per year.5 If vaccines are sufficiently deployed by early-2022, the World Bank expects Egypt to gradually regain growth momentum in 2022-2023.
Resilience pays off
Egypt's economy has also performed well on a global basis, posting better indicators than New Zealand and India in 2020, for example. Looking ahead, HSBC anticipates trend growth to rise by 4.6% per year for the next decade. That is the same pace of growth as Mexico and Indonesia, and only slightly slower than China, the world's second biggest economy.6
Delegates pointed out that Egypt is a nation to have actually "arrived" in terms of increasing economic maturity and attractiveness to investors at home and abroad. In this vein, many of the investment opportunities in Egypt are increasingly driven by relationships with countries in the Gulf Cooperation Council (GCC). A public-private partnership (PPP) for a school in Egypt saw 80% of the bidders for phase one originating in Saudi Arabia, one delegate shared as an example.
Many investments in food supplies and agriculture in Egypt come from the UAE and Saudi Arabia, as well as a surge in outsourcing and offshoring. For example, some sizeable regional players are relocating call centers and accounting services to Egypt – a trend that delegates expect to increase this year. There is also a noteworthy rise in appetite from the US, which is valuable considering Egypt has needed to regain its strong flow of foreign direct investment (FDI) since the country's 2011 revolution. Still, with Egypt's population growth and post-pandemic economic recovery, delegates felt a greater collaborative effort to support more FDIs would benefit all.
Maximising talent
Reinvigorating the labour market and bolstering job restoration and creation will play a central role in sustaining Egypt's positive outlook, delegates agreed. This positive momentum is already underway thanks to the government's continuation of megaprojects and economic prioritization during the pandemic. The unemployment rate declined to 7.2% in the second quarter of the 2020-21 financial year, after spiking – like many nations worldwide – at 9.6% just six months earlier, detailed the World Bank.7 But there is still much potential to explore, including leveraging 'geographically free' talent for professional service firms keen to recruit in-country but remote-working staff, for example. There is also an increase in professional services firms seeking more talent from beyond Egypt's borders, aspiring for a more multi-cultural and multi-skilled workforce, according to a delegate from accounting services.
"Egypt has a large and young population, so enabling such human capital to flourish as they age will generate a lot more spending power in the nation's economy and boost its recovery. If harnessed correctly, leveraging the workforce – be they in big businesses, small and medium-sized enterprises (SMEs), or entrepreneurs – can essentially translate into 'free' economic growth," explained Lelong.
Ones to watch?
This positive backdrop feeds directly into the stability, if not growth, experienced by many professional services companies. In-keeping with a global trend, delegates said they felt the increase in such activity was up to a third since the pandemic started – this is expected to continue as several large, regional companies expand their operations in-country. The consultancy business has also reported strong growth, with one delegate citing a 17% climb in the region's activity in the last year.
Similar robustness is reported in the construction industry, a key national economic driver, with "billions worth of investments currently in the pipeline," said another delegate familiar with the sector. The determination among Egypt's leadership to boost construction rates is in part to keep pace with its rapidly rising population – one of the world's biggest populations by 2100.8 Meanwhile, M&A activity and restructuring are also "growing rapidly" in Egypt as the rebound since August 2020 gains pace, noted some delegates with legal and banking experience. And for the first time in a year, requests for initial public offering (IPO) readiness assessments are emerging. Meanwhile, activity in the legal sector remains steady. Delegates believed it was busier due to work resulting from the pandemic last year, notably regarding employment, but now it is generally being supported by the country's improving economy.
Still, the country's professional services sector could benefit from greater collaboration to aid recovery, as a few weak spots remain. For example, consultancy services are capping fees at very low percentages when compared to the internationally recognised levels. While this puts pressure on some aspects of professional services, delegates also acknowledge that the sector is in the midst of a major national readjustment as Egypt recovers after the shock of 2020 and all agree without doubt that Egypt's long-term fundamentals still make it one of the region's most compelling value stories, as encapsulated by one delegate: "Egypt's path to recovery is well underway; the worst has passed."