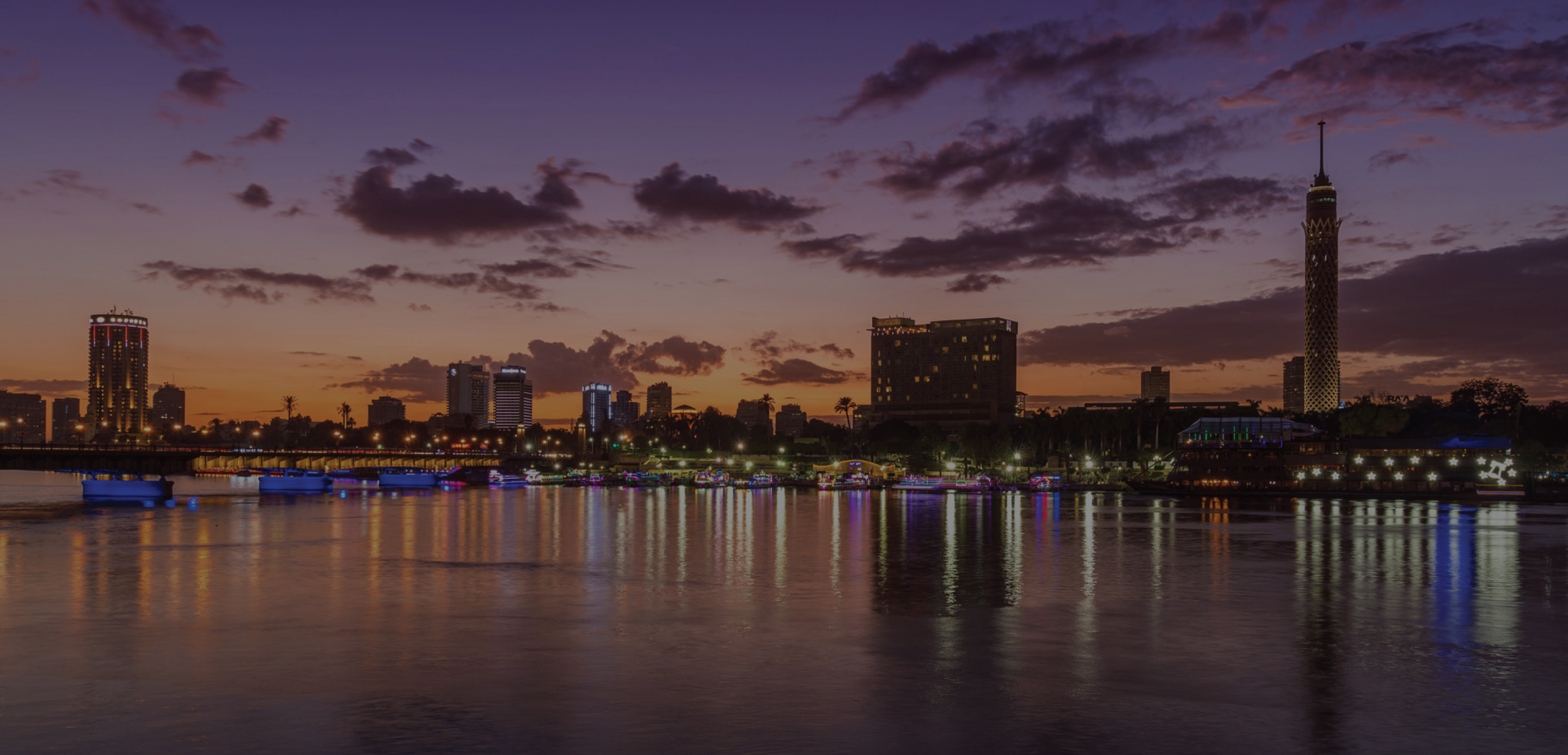 Growing my Business

Seeking New Opportunities
Enable Growth
Egypt's ambitious reform, construction and sustainability drive to attract FDI
From infrastructure to renewable energies, Egypt offers plenty of untapped investment opportunities, experts say.
With its fast-growing young population, strategic location and ambitious infrastructure plans, Egypt is well positioned to draw new foreign investors to its range of booming economic sectors.
As a part of Drive 2021, a virtual festival for leaders of small and medium businesses worldwide, HSBC's Egypt-based banking experts discussed key business opportunities as well as how the bank supports client growth.
"In recent years, we have seen Egypt make considerable progress in the way it has diversified its economy," says Dan Howlett, Head of Commercial Banking at HSBC MENAT.
"Areas such as infrastructure, particularly New Cairo, as well as oil and gas, real estate, tourism and logistics are attracting huge amounts of foreign direct investment to meet the country's 2030 vision," he adds.
Landmark economic reform drive
Egypt's reform programme, launched in 2016 with International Monetary Fund support, has gradually removed expensive and unsustainable energy subsidies.
These reform efforts should help draw investment in sectors with a competitive advantage, the Organisation for Economic Co-operation and Development (OECD) said in a 2020 investment policy review. 1
Its landmark 2017 investment law improved the business landscape by reducing bureaucracy and barriers for international companies in combination with a wide range of tax breaks. 2
Furthermore, Egypt's reform drive is underpinned by a robust commitment to delivering price, fiscal and currency stability, a policy which is likely to fuel future expansion.
"There has been some political turbulence in the past, but we continue to have the flexibility of capital or money movement in and out of Egypt," says Nancy Tawfik, Country Head of Corporate Banking and Client Coverage at HSBC Bank Egypt.
Egypt's economic expansion despite the coronavirus pandemic is another testament to its resilience, when a government-sponsored emergency package of fiscal, monetary and social measures absorbed some of the shock to the country's crucial services sector.
Business opportunities abound
With a population of over 100 million, Egypt is North Africa's biggest market, offering a range of untapped investment opportunities.
HSBC Global Research sees opportunities mainly in Egypt's energy sector – bolstered by the government's sustainability drive – as well as in basic infrastructure, and increasingly in telecommunications.
Other promising sectors include transportation, housing, information technology, agribusiness and manufacturing.
"We have 2.5 million businesses representing around 75 percent of the total workforce operating in Egypt, and 80 percent of GDP. Most of these are bigger names in trade and manufacturing servicing, so we are seeing growth in these sectors, and a lot of opportunities for businesses," Tawfik says.
Infrastructure projects
Through infrastructure upgrades, the Egyptian government aims to expand the metro network to ease congestion in Cairo, which, with its greater metropolitan area, is home to more than 20 million people.
"Infrastructure projects currently in the pipeline are estimated to be worth anywhere between U.S.$300 billion and U.S.$400 billion," says Sherif Zaki, Country Head of International Subsidiary Banking, HSBC Bank Egypt.
One massive business opportunity for foreign companies is the ambitious construction of Egypt's new administrative capital in East Cairo, which is expected to house 6.5 million people and feature a 650-km road network. 3
Digital and green objectives
In its 2020/21 investment plan, the government has pledged to enhance telecommunications financing, which will accelerate access to an integrated digital economy, Egypt's Minister of Planning and Economic Development Hala al-Saeed said. 4
Sustainability, an area in which HSBC has bold financing goals, is also very high on the agenda of Egyptian businesses. Eight in ten have targets for a broad range of environmental, social and governance (ESG) issues, higher than the global number, HSBC's 2020 Navigator survey showed.
"Where companies are committed to more sustainable projects, we can provide them with different solutions to achieve these green objectives," says Zaki.
Positive economic outlook
Egypt's gross domestic product is forecast to grow by 5.4 percent in fiscal year 2021/22, al-Saeed said, after an estimated 3.3 percent expansion in 2020/21. 5The fiscal year begins in July.
Before the pandemic, overall foreign direct investment (FDI) in Egypt jumped 10.7 percent to U.S.$9 billion in 2019, data from the United Nations Conference on Trade and Development showed. 6
Over half of all FDI inflows go to Egypt's oil sector. Natural resources and agriculture comprise more than 50 percent of its net exports, while oil and gas alone account for over 30 percent, according to the OECD.
In addition, greenfield FDI is taking place in promising sectors such as chemicals and renewable energies.
Right banking partner
Selecting the right banking partner to support business expansion is crucial in fast-changing developing markets such as Egypt.
HSBC Bank Egypt is one of the country's largest multinational banks, providing a comprehensive range of banking and financial services across more than 50 branches covering 27 cities while serving multinationals, Corporates and SMEs.
HSBC's leading innovative digital banking solutions, combined with nearly 40 years' experience in Egypt alone and global connectivity across 64 countries, offer a seamless experience to its customers.
"We have full-fledged operations in Egypt, and we provide a similar unified experience through our international connectivity to our customers whether in HSBC Egypt or elsewhere in the world," says Tawfik.
In line with the government's digitisation drive, nearly all operations in Egypt can now be done digitally by HSBC for all the clients, putting the bank ahead of its competition particularly in testing times such as the global pandemic.
"SMEs remain one of the biggest priorities for HSBC in Egypt. We constantly strive to improve the client experience and to make sure that they're getting the best service in the market from HSBC," says Tawfik.
"A dedicated relationship manager for the Egyptian business works extremely closely with a global relationship manager who oversees all the countries that the company operates in to make sure that the relationship management proposition that is offered in one country is exactly the same one offered in other countries to ensure service consistency and timely support," adds Zaki.
Egypt offers a compelling investment case through its reforms, young population and proximity to mature and developing markets in Europe, the Middle East and Africa. With its unique market knowledge and state-of-the-art digital capabilities, HSBC is the right partner to support its clients' long-term business growth.