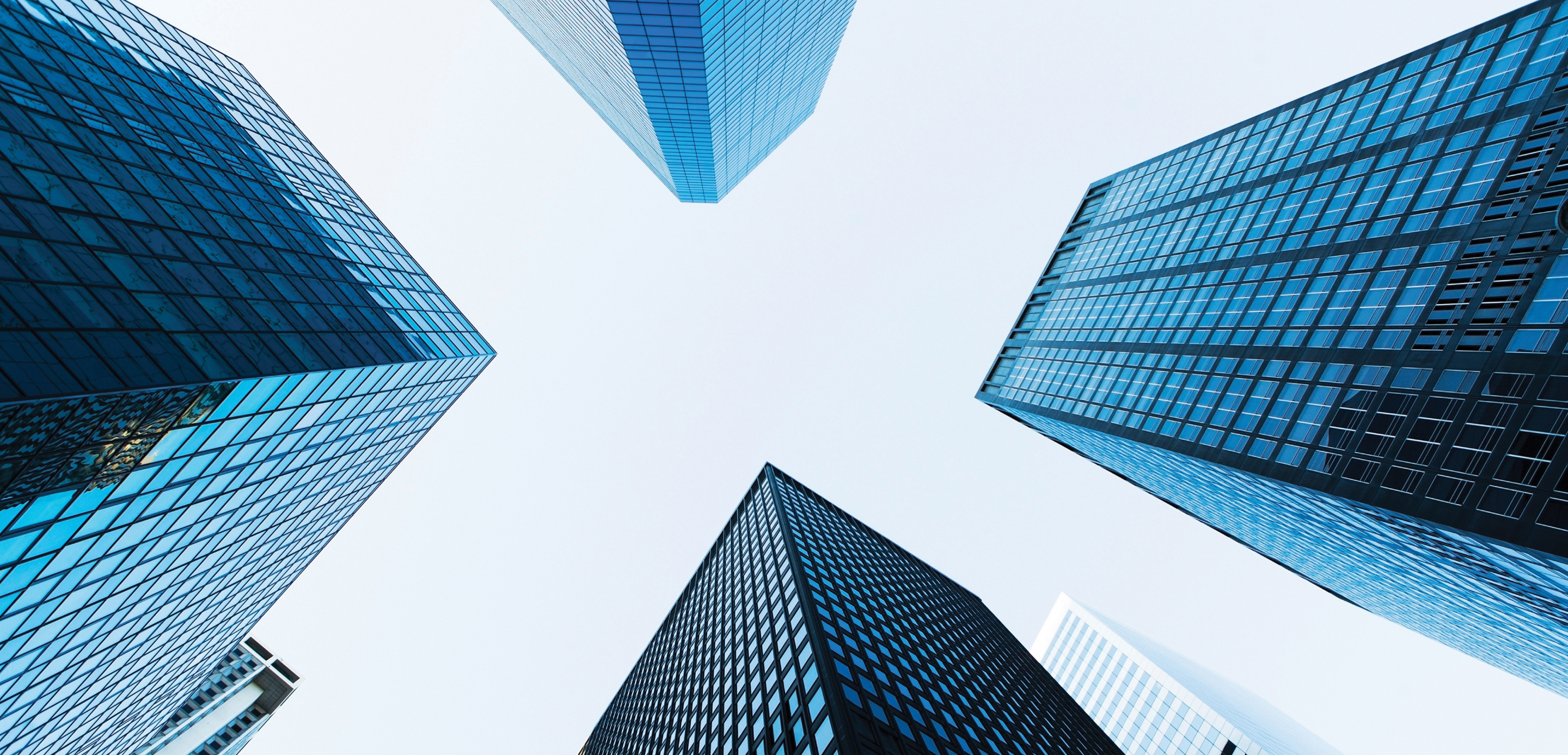 A Time for Ingenuity and Design in MENAT
HSBC's latest regional Professional Services Roundtable addressed a number of themes including the impact of vaccine rollouts, the need for a stronger SME segment and regional recovery outlooks.
There is room for optimism, but there is also a sense that the "full weight" of the pandemic is yet to be felt. MENAT largely responded well in 2020, but now it needs a "designed solution", especially for the vaccine rollout.
Where is the pendulum of sentiment swinging in the second quarter of 2021? Undeniably towards a more positive outlook, but there are some looming caveats. The considerable vaccine progress recorded this year so far – more than 1bn vaccinations in 214 locations worldwide1 – is expected to continue. This should offer much-needed relief after more than a year of pandemic-spurred global strain. Some nations' proactive COVID-19 vaccination rollouts in MENA – Israel and the UAE are among the top three worldwide on the basis of doses per 100 residents1 – are reaffirming the region's credibility on the global stage.
But hurdles remain. Some companies in the region remain hesitant about the near-term demand environment due to the COVID-19 shock, which is still going strong for many. The Professional Services sector will likely have to wait until 2022 for a renewed normality, or a state as close as possible to pre COVID-19. Amid the pressure points, the roundtable delegates stressed the importance of adopting a collaborative stance – and critically, avoiding a retreat to nationalism. Professional Services failing to work collectively to identify national and cross-border solutions risks a stop-start global recovery, the delegates highlighted. In today's environment, togetherness truly matters.
A melting pot of recoveries
Gulf nations' recovery will be buoyed by distinct advantages, delegates pointed out. This includes the region's alignment with the global recovery being led by Asia – an extremely beneficial orientation – which includes robust commodity links with China, the world's second biggest economy and the world's biggest energy consumer. Plus, Brent crude and West Texas Intermediate (WTI) – the world's first and second most dominant price markers, respectively – are now hovering around US$60-$65/bl. This is far better for the oil-centric economies than last April, when the WTI price fell to an all-time low of -US$37.63/bl2 – the first time in history that oil prices had gone into negative territory. Gulf nations' recoveries have also been underpinned by "laying their hands on every penny" to keep the economy moving, delegates said. Such prudence is largely a legacy of the plummeting oil price in 2014, which exposed deep-rooted vulnerabilities in public finances – an experience they understandably do not want to repeat.
Delegates said Saudi Arabia, the region's biggest economy, is performing well with a robust pandemic policy response and structural changes. This includes a US$1.3trn private sector investment push,3 plus the tripling of the value-added-tax (VAT) rate to 15% and easing foreign workers' contractual restrictions by abolishing a seven-decade-old sponsorship system, known as kafala. Another one of the reforms being implemented by Crown Prince Mohammed bin Salman involves improving the fundamental efficiency of its judicial system.4
It is a similar progress story in the UAE. Home to the world's largest international air passenger volumes pre COVID-19,5 the country has spent carefully in order to mitigate the impact of depressed tourism numbers. The country also made sweeping changes last year, which delegates said has gained it lauded nods from international allies. These included a law which allows 100% foreign ownership of an onshore company for the first time in the country's 49-year-old history, as well as an updated inheritance law, meaning Islamic law is no longer used for the division of assets.6 Qatar and Bahrain are managing the stress of the pandemic relatively well, as is Oman. For one, the Sultanate will introduce a new tax on wealthy individuals from 2022.7 Delegates shared that Kuwait's economic management response has been less impressive. The view around the table was one of disappointment that the potential of the OPEC member's wealth – it is one of the world's richest nations – has not been fully explored.
To the west, Egypt, the region's most populous nation, remains a sweet spot in emerging markets for the delegates. They said the banks are relatively well capitalised and there is rising demand for discretionary spending on goods, services and infrastructure. Interestingly, the roundtable revealed mixed views for Türkiye's outlook. Some delegates said the nation continues to perform well with larger companies hungry to grow and diversify internationally, while others were concerned about the country's near-term outlook. Such divergence reflects the need to reduce the opacity of economic outlooks, so that all market participants have a common viewfinder and can instigate well-directed recoveries. Again, togetherness truly matters.
Much-needed spotlight on SMEs
Boosting the growth of small and medium-sized enterprises (SMEs) in the region is critical to the region's long-term prosperity, yet many black holes remain, delegates flagged. One particularly pressing gap they highlighted is SMEs' difficulty in accessing funding, despite their importance. For example, the SME sector represents more than 94 percent of the total number of companies operating in the UAE and provides jobs for more than 86 percent of the private sector's workforce, according to the country's Ministry of Economy.8 In Dubai alone, a hub of regional and international influence, SMEs make up a staggering 95 percent of all companies and contribute around 40 percent to the Emirate's GDP.
While the UAE has generated impressive liquidity over the decades, most of it still flows towards banks and larger entities, dispiriting entrepreneurs and SMEs. Still, progress is certainly being made, including Saudi Arabia's central bank allocating US$13bn to help SMEs last year.9 Delegates said that looking ahead, SMEs need support to innovate and compete on equal terms with confidence that they can profitably export their goods and services. The focus must be on encouraging responsible risk-taking, rather than focusing too heavily on 10-year development plans, warned delegates. A sense of immediacy is pulsing through the Professional Services in MENAT; an eagerness to recover from the pandemic, to leverage immediate opportunities and to be globally competitive. SMEs can significantly help tick all these boxes.
What is next?
There is opportunity for growth for some industries and businesses, while others have points they must address. Delegates noted that one is the need to increase the focus on the Environmental, Social and Governance (ESG) agenda, and another is to plug the talent drain from Professional Services. Home working risks driving young talent seeking face-to-face and 'on the job' experience out of the sector, some delegates said. Overall, all the delegates agreed that the "full weight" of the pandemic is yet to be felt and a key question still needs answering fully: how to finally garner the full potential of businesses in Professional Services in this post COVID-19 recovery? The Professional Services sector certainly responded well in 2020, smoothing the worst of the turbulence. But looking ahead, it is time to design an even more robust recovery roadmap.
Footnotes
Disclaimer
Article published in May 2021 - with views captured in April 2021
Sources: